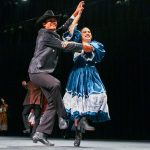 If you're considering starting adult beginner tap dance, there are a few things to consider. Here are some tips to help you choose the right class and instructor for your needs.
The first step is deciding what level of tap dance you want to start with. There are several levels of adult beginner tap dance, from basic steps and dances designed for absolute beginners up to more complex routines that incorporate jazz and Broadway-style moves. If you're just getting started, it's best to take a basic class that teaches footwork, timing, and rhythm.
Once you've chosen your level, finding an instructor qualified to teach beginner tap dancers is important. A good instructor will have previous experience teaching beginners, know how to cue them properly, and be able to keep their classes moving at a lively pace.
Your Checklist:
Find a class that is well-organized and structured. Having a teacher who will help you learn properly and keep you on track is important.
Make sure the class size is appropriate. You don't want to be overwhelmed by other students or feel like you're not getting individualized attention.
Be sure the instructor has prior experience teaching beginners. This will ensure that the material being covered is both accurate and comprehensive.
Take into account your level of athleticism and tap-dancing ability when choosing a class.
Consider the Benefits
Adult beginner tap dance can be a great way to get fit and have fun. Here are some benefits to starting tap dance:
-It can help you lose weight. Tap dancing is an aerobic activity, so it helps you burn calories.
-It can improve your balance and coordination. With regular practice, you'll become better at using your body in space and develop stronger footwork.
-It can boost your mood and energy levels. Dancing is a great way to release stress and feel happy!
-It can improve your social skills. Being able to move gracefully on a stage or in a group setting can give you confidence and make new friends.
In conclusion, it is important to choose an adult beginner tap dance class that best suits your needs and style. There are many great options available, so be sure to explore all of them! Remember to be open to new techniques and ideas, and always practice regularly so that you can improve your skills. Finally, don't be afraid to ask questions during your search – the more information you have, the easier it will be to find the right class for you.