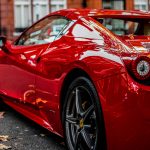 Whether it's your first or your fifth, buying a new car can be a difficult undertaking. The cost is not trivial, after all, so you need to be extra careful in choosing a model and maximizing your resources. If you are having some trouble deciding, then put your thoughts on paper. This will provide you with greater clarity while taking the load off your brain. Consider the following while you are writing about your future purchase:
List Personal Needs
You must have your own reasons for wanting a new car. Maybe you've never had one and you are looking forward to the freedom of movement. Or you might want to impress your dates with a shiny ride. Or you are just tired of taking the bus, train, or cab because of all their inconveniences. Perhaps you feel that an upgrade is in order because of your growing family. Or one particular model has captured your imagination with its impressive design or innovative feature. Or you want a more fuel-efficient model to save on gas. All of these are valid reasons. However, your may want to arrange them according car rankings.
Calculate Budget Range
From a practical standpoint, the best cars are the ones that you can afford to take home. It would be quite difficult to justify buying a luxury car on a whim if you are already deep in debt or not getting enough money. Most dealers will ask for a 20% down payment so get the funds ready for this. It could go lower like 15% or less but the interest might get higher which isn't a good thing. Also, you should check your disposable income. That's the amount left from your monthly salary after paying all of your bills, satisfying basic needs, and saving a bit for a rainy day. How much can your afford to pay for the monthly installment?
Read Online Car Rankings
Automotive journalists are able to test drive all of the noteworthy cars on the market and conduct thorough inspections. Find the most reputable car magazine or website and see their car rankings per category. They have already done the work for you so you can just read their thoughts and reasoning to see if you agree with their assessments. Feel free to agree or disagree since you might have different priorities and standards.
Consider Aftersales Support
Car ownership is a long-term relationship. A lot of things can go wrong so you want to make sure that you can get good aftersales support from the dealer. It would also be nice if the model has plenty of available parts at affordable prices for a quick fix.