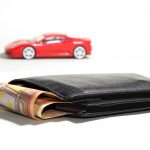 Are you going to buy an auto insurance policy? It's time to know about six smart ways through which you can save money on car insurance.
Saving Money on Car Insurance
Shop Around
Don't settle for the first offer you get from an insurance company, instead try to shop around. Insurance quotes vary from one company to another. Some companies sell policies via phone. Others offer affordable pricing when you buy online. It's good to get recommendations from your family and friends; people who have past experience with the services of a specific company can tell you whether to opt for its policy. Get quotes from different companies and then go with one that offers you more at an affordable price.
Know Your Car Worth
If you have a new car, then comprehensive insurance makes good sense. However, it's not good to grab optional insurance coverage or collision coverage for an older vehicle. If you are not sure about your car's value, then you should check it online. Knowing the exact value of your car lets you pick a suitable policy for it. Don't spend extra when your vehicle turns into salvage after one or two years.
Buy a Car with Good Safety Record
Your car insurance premium depends on the car's value, its repair cost, overall safety record, and the likelihood of theft. So, if you haven't bought a car yet, try to purchase a vehicle that comes with the best safety features and whose safety record is better than other vehicles. When the insurance provider comes to know that your car has the best safety record and features, then he doesn't mind giving you a lower rate.
Secure a Package Insurance Deal
Instead of buying home and auto insurance from different companies, you should bundle both policies in one. Many insurance companies are ready to drop down the premium when you buy more than one kind of insurance policy from them.
Take a Defensive Driving Course
Your driving record shapes up your insurance premium to some extent. If you have more driving tickets and some traffic violations in your record, then the insurance provider will likely charge you high. So, the best way to deal with this issue is to take a defensive driving course. When the insurance provider sees that you have become a responsible driver, he will surely slash the insurance cost.
Improve Your Credit Score
Many insurance companies check your credit score. A person who maintains good credit often makes fewer claims. So, if your credit score is good, then you can secure a good deal. In case you have a bad credit score, later try to improve it, and ultimately your insurance provider will be ready to offer you a better quote. It is one of the best ways to save money on car insurance