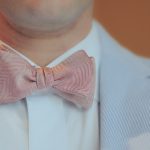 The stylish clothes we see seem glamorous but they are often created in the exact opposite conditions. In the quest to turn higher profits, a lot of companies outsource their operations to poor countries where the laborers endure unethical treatment. Their plight has been documented in various news reports and films. With the increased public awareness came the clamor for ethical clothing. Consumers want their money to go to brands that are not only stylish but also ethical. Purchasing power is increasingly being harnessed for the greater good. Businesses have responded by making sweeping changes to their operations.
Ethical Clothing Accreditation
It is easy to claim that your brand engages in ethical practices. However, consumers cannot really be certain that this is true. It might just be a marketing stunt designed to increase sales. In order to protect consumers, non-profit organizations have been formed to scrutinize the practices of industry players. Any company that wants to make the claim can go to these organizations and undergo a rigorous process of verification. The whole supply chain will be examined to ensure compliance. Those that are able to pass the test will be given the right to use the certification trademark on their product packaging and other promotional materials.
Compliance Requirements
One of the most vital requirements is for the workers to be paid appropriately. This will vary from country to country. Standards will be set to protect labor from grossly inhumane wages. Business will also need to comply with all of the existing legal entitlements of the workers. These may include health benefits, social security payments, and the like. The working conditions must also be safe for every employee. They should not be in any immediate danger due to the building's structural integrity, nearby fire hazards, or harmful chemicals. Every step in the chain will be held to the same standard.
All these call for close collaboration between the businesses and other concerned parties. Companies that deal with textile, clothing, and footwear are included. The compliance audits are generally conducted annually. Consumers who know about the industry's problems and are determined to help can use their purchases to make a statement. Go for ethical clothing NZ brands to show just how much you care about this issue. After all, every dollar spent is a vote for what stays relevant. A strong push will make non-compliant companies think twice about their practices.