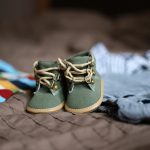 Have you just bought some new NEO shoes? If so, you must be pretty excited about wearing them. NEO Shoes is a renowned shoe brand that's popular in both Australia and New Zealand for making high-quality, unique, and trendy women shoes. The shoes are incredibly durable, but your maintenance efforts will determine how long they will last. Since they are a great investment (you'll part with at least a hundred dollars for a pair), it is worth ensuring that they last longer.
As a guide, here are a few tips on how you can extend the durability of your new NEO shoes in New Zealand.
1. Alternate the Pairs
Wearing the same shoe over and over will only cause it to wear fast. You can extend the durability of your new NEO shoes by rotating them. Invest in a few more pairs that you can alternate. Alternating the shoes will ensure that each pair gets enough time to decompress after being worn. What's more, it also helps to protect your feet from soreness which can result from wearing the same shoe continuously for several days. If you like a particular shoe style and would like to wear it often, consider getting another pair in a different color so that you can rotate them regularly.
2. Maintain the Shoes Correctly
There are various kinds of NEO shoes New Zealand has to offer, and all have different maintenance needs depending on the material. Therefore, know the type of show you have and its maintenance needs. Some examples include the following:
• Leather requires polishing after every few months to maintain its luster
• Canvas should be cleaned regularly using water, a mild detergent, and a soft brush
• Suede requires a stiff-bristled brush to remove accumulated dirt and suede cleaner to give the shoes a lustrous look
• Synthetic shoes are best cleaned with a damp soapy cloth
Observe these maintenance tips to properly clean your shoes and extend their durability. Make sure that the shoes are completely dry before packing them in a box or putting them back on the shoe rack.
3. Use Waterproof Protector Spray
Water can be your shoes' greatest enemy, especially if they are made from materials such as suede. Exposing the shoes to water can cause them to get damaged within a short period. However, you can prevent this by using a waterproof protector, particularly during the rainy season. Some protectors also prevent shoes from staining, and they are incredibly useful for various kinds of shoe materials. To get the most out of your waterproof spray, go for one that protects the shoes from both water and stains.
NEO shoes are a significant investment, and the last thing you need is to have them ruined within a short period. Protect your new shoes and prolong their durability by following these tips. Remember to store your shoes away from direct sunlight as the heat can degrade the material.