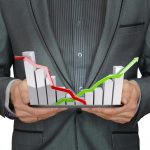 As you approach retirement, it's natural to feel both excited and anxious about the changes that lie ahead. You may be looking forward to having more free time and pursuing hobbies you've always wanted to explore. But you may also worry about how to manage your finances, stay healthy, and maintain meaningful relationships with loved ones. That's where retirement coaching comes in.
Retirement coaching is the process of working with a professional coach who can help you identify your goals, create a plan to achieve them, and provide ongoing support as you navigate the challenges and opportunities of your golden years. Although coaching is often associated with sports or business, it can be just as valuable in retirement planning.
One of the biggest benefits of retirement coaching is that it can help you clarify your priorities and values. You may have a vague idea of what you want to do in retirement, such as travel or spend more time with family. But a coach can help you dig deeper and explore what truly makes you happy and fulfilled. This can be especially useful if you're feeling uncertain or overwhelmed about the transition to retirement.
Another advantage of retirement coaching is that it can help you stay on track with your goals. You may have a general sense of what you want to accomplish, but without concrete steps and deadlines, it can be easy to fall into procrastination or get distracted by other priorities. A coach can help you break down your goals into manageable tasks and hold you accountable for making progress.
In addition to goal-setting and accountability, retirement coaching can also provide valuable knowledge and resources. A coach may have expertise in areas such as financial planning, healthcare, and social support networks. They can help you navigate complex decisions and connect you with other professionals who can offer specialized advice.
Retirement coaching is not just about practical matters, however. It can also help you explore deeper questions about your purpose and identity. Many people find that retirement can be a time of uncertainty and loss, as they transition from a career or other roles that have defined them for many years. A coach can provide a space for reflection and exploration, helping you to create a new sense of meaning and purpose in this stage of life.
Of course, retirement coaching is not a one-size-fits-all solution. Everyone's situation is unique, and different people will benefit from different approaches. Some people may prefer to work one-on-one with a coach, while others may prefer group programs or online resources. Some people may need ongoing support, while others may only need a few sessions to get started.
If you're considering retirement coaching, it's important to do your research and find a coach who is a good fit for you. Look for someone who has experience working with clients in similar situations, and who you feel comfortable talking to. You may also want to consider factors such as cost, location, and availability.
Retirement coaching can be a valuable investment in your future, helping you to make the most of your golden years. By clarifying your goals, staying on track, and exploring deeper questions about your purpose and identity, you can create a more fulfilling and satisfying retirement. Whether you're just starting to plan for retirement or you're already retired and looking for guidance, retirement coaching can provide the support and resources you need to navigate this exciting new chapter of your life.