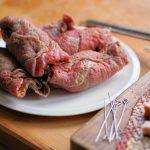 Cooking classes have long been a great way to gain knowledge and hone culinary skills. In recent years, however, taking cooking classes online has become an increasingly popular option for people looking to enhance their cooking skills without the hassle of attending an in-person class. In addition, cooking classes online can offer many benefits compared to their traditional counterpart, including convenience, cost savings, and greater variety. Here we will look at some advantages of taking cooking classes online.
Convenience
One of the main benefits of taking cooking classes online is that it can provide unparalleled convenience. Online courses allow you to access course materials anytime and anywhere via the internet. As a result, you don't need to worry about traveling to a physical classroom or dealing with scheduling conflicts. Plus, you can review course materials as much as you need to master a recipe or technique.
Cost Savings
Online cooking classes are often much more affordable than traditional classes. For example, you won't have to worry about paying for gas, parking, or other costs associated with attending an on-site class. Additionally, many online courses offer discounts if you opt for a longer-term subscription to save even more money when taking cooking classes online.
Greater Variety
Another advantage of taking cooking classes online is the wide variety of topics available. Online courses typically feature lessons from around the world, including popular cuisines like Italian, Mexican, Chinese, Indian, and more. This means that you will be able to learn how to make various dishes from different cultures, expanding your cooking knowledge and skill set.
How to Choose the Right Online Cooking Class
When it comes to selecting an online cooking class, there are a few things that you should consider. First and foremost, ensure that the course is taught by a qualified professional with experience teaching online courses. You'll also want to read the course reviews to see what other students have said about their experiences. Additionally, look for a course that offers plenty of video demonstrations or tutorials to understand how to replicate recipes in your own kitchen. Finally, be sure to choose a course that fits within your budget and schedule.
Conclusion
Cooking classes online can offer many advantages compared to traditional in-person courses. The convenience, cost savings, and greater variety of topics available make it an attractive option for anyone looking to expand their culinary skill set. So why not try it and see what new recipes or techniques you can learn?