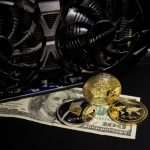 If you're familiar with cryptocurrencies, you might have heard of profit sharing tokens. These tokens are a type of cryptocurrency that are becoming more popular in the world of blockchain-based companies.
A profit sharing token is a digital asset that entitles its holder to a share of the profits generated by a company or project. Essentially, it's a way for investors to own a piece of a company and receive a portion of its profits.
In traditional investing, shareholders receive a portion of the profits of a company through dividends. However, with profit sharing tokens, investors can receive profits without the need for a middleman like a stockbroker or financial institution.
The ownership of a profit sharing token is recorded on a blockchain, which is a decentralized digital ledger that keeps track of all transactions and ownership. This means that the token can be easily bought, sold, and traded on cryptocurrency exchanges.
Profit sharing tokens can be issued by new companies or established ones that want to expand their funding opportunities. The tokens can be sold to investors in a process called an initial coin offering ICO, where investors exchange traditional currency or other cryptocurrencies for the new token.
One of the benefits of profit sharing tokens is that they allow investors to have more direct participation in a company's success. This can result in more committed investors who want to contribute to the company's growth and success.
Another benefit of profit sharing tokens is that they can provide a more transparent and trustworthy investment option. With traditional investments, shareholders rely on the company's word to receive dividends. However, with a profit sharing token, the profits are automatically distributed to token holders through the blockchain. This eliminates the need for trust in the company's management and accounting practices.
As with any investment, there are risks to investing in profit sharing tokens. The value of the token can fluctuate significantly based on market demand and supply. Additionally, there have been cases of fraudulent ICOs in the past, so investors must do their due diligence and research the company issuing the token before investing.
Profit sharing tokens offer an innovative and exciting way for investors to participate in a company's success. They provide a direct and transparent investment opportunity that can be easily traded on cryptocurrency exchanges. However, as with any investment, it is essential to do your research and understand the risks involved before investing in a profit sharing token.