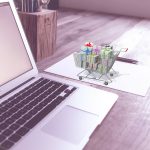 You can make profit with your ecommerce business only when you are able to source products at the lowest prices possible. Finding such products requires lots of researching. You have to find the suppliers who can supply products at highly reduced prices without compromising the product quality. It can be challenging to find such suppliers. If you simply search online, you will come across hundreds of product suppliers selling same types of products. However, it is difficult to ascertain what types of product quality they offer and if they are reliable. You need good strategies for ecommerce product sourcing.
Understanding the Product Sourcing

It is the process of searching and finding different types of products for selling through the ecommerce mode. Look for reputable suppliers who can supply quality products at cheaper prices. They must offer quality products that are trending and high in demand with the consumers. Overall, you need the best goods at the cheapest prices so you can increase your sales and make maximum profits. Offering such products will improve your brand value and increase the number of returning customers.
Maximizing Profit in Your Ecommerce Business

Generic products can be sourced from multiple suppliers. First of all, you should look for the quality of the products. If the quality is not good, the customers will be dissatisfied even if you sell the products at cheap prices. Make sure the product quality is always high and the customers are satisfied with it. Next, look for the suppliers who can supply such products. Compare these suppliers on various parameters, such as product quality, prices, customer services, time taken to deliver the products, and other facilities provided by them.
Develop the Skills in Sourcing Products

No one provides any training in it. Most ecommerce sellers develop this skill through observation and learning. It is usually through trial and error that new sellers learn how to source the best quality products at the cheapest prices. Compare different suppliers and check their reviews. Read testimonials posted by earlier customers of the supplier. Make sure you are dealing with a registered and licensed supplier. There are scam risks in this trade, especially when sourcing products from overseas suppliers. Deal with a supplier only after verifying its credential.
A variety of methods are used for ecommerce product sourcing. Most products are now sourced from abroad. You may have to contact suppliers in many countries. Buy in wholesale to reduce prices. Keep a tab on the prevailing trends and retail prices of the products you plan to sell. This way you will ensure a profitable ecommerce venture.