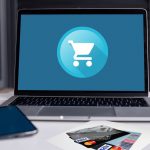 To succeed in selling on Walmart, you must follow several tips. First, you must understand your customers. Second, you must know your products. Third, you must be ready to take orders from customers quickly. Lastly, you must be consistent in stocking your products. Finally, you must stay in contact with product manufacturers and stock them as soon as they run out. This way, you can gain the attention of customers.
The test phase of selling on Walmart, Before you go live on the Walmart Marketplace, you will need to register with a payment processing service like Hyperwallet or Payoneer. You will also need to test order, refund, and shipping workflows before allowing buyers to purchase your products. Once your account is approved, you can manage inventory, product listings, and pricing. Walmart will also help you with fulfillment.
Understanding your customers

When selling at Walmart, it is important to understand your customers. Walmart has guidelines for approaching customers, so you should be aware of their expectations and respond accordingly. In addition, you should make your product listings as attractive as possible to attract customers and close sales. Finally, you must optimize your product listings to achieve high visibility and rankings in search results. In order to maximize your listing's visibility, you should use short and unique product names of 50 to 75 characters, making them easier for customers to find. You should also incorporate rich media with each listing.
Product descriptions

When selling on the Walmart marketplace, you'll need to do many things to stand out from your competition. Among other things, you should invest in professional product photography. Mobile phone photos just won't cut it. You should also avoid copying content from other sites and focus on original content. Finally, avoiding listing your products in the wrong categories is also a good idea.
Promotion

Before you begin selling on the Walmart marketplace, you should first get educated about the process. Walmart has published a lot of information to help you establish your business and position your brand. Take your time to study everything and get all the necessary information. Even the tiniest details can make a big difference in your success. For example, don't forget to include a single document during the application process.
Avoiding prohibited products

It's important to understand the ban list before you start listing products on Walmart. For example, you can't list adult products that glorify crime or hate. You can't list products that violate copyrights or stealth intellectual property, either. Walmart also doesn't sell items that violate laws related to animal cruelty. There are also strict rules for selling items that violate safety guidelines.