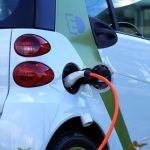 Although Australia lags behind other advanced economies in their uptake of electric vehicles (EVs), this is likely to change as more people look for renewable sources of energy for transport. One of the most important aspects of this uptake is the availability of EV charging stations Australia. Following are answers to questions people often ask about EV charging in Australia.
What types of car chargers are available?
Chargers can be AC or DC types. AC charging can be done from home using a standard electrical outlet or through public stations. AC chargers are integrated with the car so can use any AC source. Higher charging rates can be achieved using DC electricity but this requires a converter device which can only be used at specific charging stations.
How long does charging an EV take?
Charging an EV at home is relatively slow (providing 2.4kW of charge) and can take as long as 40 hours to charge a 100kWh battery. Consumers can add a wall box that will reduce this to between 7 and 10 hours. A public AC charging station can offer between 7kW and 22kW charge which speeds the charging process while DC fast charging stations can offer between 25kW and 150kW charging rates. Ultra rapid DC chargers that have 350kW capacity can charge an EV in as little as 20 minutes.
Following are rough estimates of charging times using various methods:
Home electrical socket (2.4kW) – more than 24 hours
Home Wall Box (3kW – 11kW) – between 7 and 10 hours
AC Charging Public Station (7kW – 22kW) – between 4 and 7 hours
DC Fast Charging Public Station (25kW to 150kW) – between 1 and 2 hours
DC Ultra Rapid or High Power Public Station (150kW to 350kW) between 20 and 60 minutes.
How many EV charging stations Australia are available in Australia? Based on information from the Electric Vehicle Council there are 2307 public charging stations available for EVs, 357 of which are public fast charging stations.
How much does it cost to charge an EV?
In order to encourage motorists to make the change to EVs, many public AC chargers are free to use with the only costs being having to pay for parking. The NRMA has created a network of fast DC chargers which can be used for free by its members. Other DC fast charging fees depend on the size of the EV's battery and hence on how much electric charge is required. In general terms, DC fast charging is priced based per kilowatt-hour which is currently around $0.40 from most public providers which means that for a 40kWh battery it would cost $16.