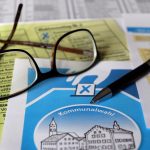 Are you interested in running for office? Do you want to learn more about the election campaign process? This article is for you! In it, we will discuss everything you need to know about campaigning for office. We will cover fundraising, voter outreach, and media relations. So whether you are a first-time candidate or a seasoned pro, read on for valuable information about Election Campaign 101!
Fundraising is a critical part of any election campaign. Without money, you won't be able to buy advertising, hire staff, or even rent office space. So it's important to understand the basics of fundraising before you launch your campaign. First, identify potential donors and create a strategy for reaching out to them. This could include using online fundraising platforms, hosting events, or connecting with local businesses. Also determine what type of donations you will accept — such as cash, in-kind contributions (like goods and services) or both.
Once you've identified potential donors and developed a plan for fundraising, it's time to start reaching out! Have your team draft a proposal that outlines the purpose of your campaign, what you're raising funds for and how donors can contribute. For online donations, create a donation page and provide instructions on how to donate.
In addition to traditional fundraising methods, consider other opportunities such as grants and crowdfunding. Government agencies or nonprofits typically offer grants, and usually require an application process. Crowdfunding is a great option for raising smaller amounts of money from multiple people quickly.
Finally, stay organized! Keep track of donations by creating a spreadsheet or database with donor contact information, amounts, and dates. This will help you thank donors appropriately and ensure all contributions are accounted for.
Why is this important? Donations are the lifeblood of any organization, and proper stewardship is essential for building relationships with supporters. Being organized will help you maximize your fundraising efforts and ensure that all donors feel appreciated. With the right approach and dedication, you can ensure that donations keep coming in.
What are the benefits? Keeping track of donations and their associated data will help you gain insight into the types of people that are donating, how much money is being raised, and which fundraising efforts are most successful. This can be very useful for forecasting future donations and creating campaigns tailored to specific needs or interests. You'll also be able to easily identify donors who may need extra recognition or incentives.
Creating a system for organizing donations will also help you more effectively express gratitude to your donors. Being able to quickly and easily access information about their donation history, interests, and any special requests they may have will make it easier for you to show them that their contributions are appreciated.
By utilizing these tips and strategies, you can maximize your fundraising efforts and ensure that your organization or cause gets the donations it needs. With a strong plan in place, you can reach your goals quickly and efficiently. For more information on Election Campaign, check online.