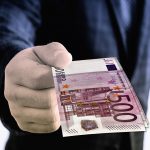 What are Pros and Cons, if any, of a No Security Loan.
Yes, there are some of each but mainly the Pros would be for the client and the Cons for the lender, though one or two could be found for each.
PROS:
CLIENT:
You can lend money from these companies without any security like a vehicle or home or other valuable objects and all the risks are carried by the Lender and money is always available immediately
You can find these lenders in almost any town or city and are willing to help almost anyone with a job
LENDER:
There are always people on the lookout for these type of loans and even though they might not have security to place in place of the loan, they set up the re-payments not only with interest rates of their rate but also set up in such a way that they will make sure they pay (even if force needed to get re-payments) but because of the repayments structure, they will come back again as they now got caught up in this vicious financial cycle.
CONS:
CLIENT:
once you apply and get one of these loans you tend to get hooked for future loans over and over again as the interest rates charged and the way the repayments are structured you are forced to go back for more and every time you go back you dig yourself deeper and deeper into this financial trap.
you cannot get out of this cycle, as non-payment usually ends up in violence or even "hospital visits and bills"
many of the loan companies tend to either get access to your salary or wages through kickback to low-life bosses or your bank account or card.
LENDER:
though they can make good profits because of their specific structured high interest rated re-payment structures, the fact that no assets are attached to the loan itself and many try and "skip-out" on the payments, they tend to end up turning to violence and threats to get out the money.
So the next time you think about No Security Loan that is given without security or if you are thinking of starting as the business of giving out these types of loans, always consider what is mentioned above and think hard before signing on the dotted line no matter how well the loan company might present itself or how well the clients presents themselves.