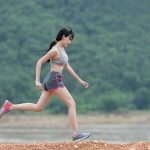 Whether you are someone who likes to follow a fitness routine, or you are someone who wants to start with physical exercises, to get the best results you need to have a proper workout routine. While people want to make a method for their physical fitness plan, they often fail and find it challenging to stay committed to their fitness program and find most exercises monotonous and tedious to follow. Usually, people start an exercise plan with great enthusiasm, but with time they get busy with routine life, and fitness routine is lost in the shuffle.
The Workout Buddy app is something new and interactive to help you stick with your fitness routine. The app will keep you motivated, so you do not feel exhausted with your fitness routine. If you want your regular workout exercises more fun and engaging you must try the Workout Buddy app.
You require something innovative and exciting to keep you in line with your fitness goal and keep you focused, so you do not burn out and stop working altogether. The Workout Buddy App is one plan that will bring a new way for you to plan your work out and add new variations to your fitness regime.
A good thing about Workout Buddy App is its ability to connect you with like-minded people who want to follow fitness routines and are interested in pursuing and a healthy lifestyle. As one of the most significant social workout applications in the market today, Workout Buddy App, is a powerful fitness tool available for download on your smartphones. Using the interactive features of the application, you will have access to thousands of other members and many local workout facilities near you.
The application has a GPS feature that will help you to locate people in your area who are looking out for fitness partners or a workout buddy. You can filter out people who have the same fitness goals as yours, same diet routines, and the same level of fitness level. With the use of this App, you will find new people, make new friends, and compare your fitness levels with others that will keep you motivated towards your fitness plan.
The application is equally useful for trainers who can use this application to find people and offer them fitness plans. By paying a small subscription, you have the option to list your services as a trainer and prepare workout plans for people that are accessible to all the members. You can launch your fitness business on this application and start getting new members.