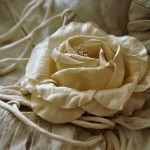 Silk flowers add a touch of beauty and elegance to any room or event. From weddings to home decor, silk flower arrangements is a timeless way to bring natural beauty indoors without the need for watering. Here are five great tips for making the most out of your silk flower decorations.
Choose Flowers That Match Your Décor
When choosing the type of silk flowers you want to use in your décor, make sure they match the overall aesthetic of the space. Bright colors can liven up a more muted color palette, while soft pastels may be better suited for brighter spaces. Consider how different textures and shapes will look when grouped together before deciding on an arrangement.
Create a Focal Point with Floral Arrangements
A great way to make an impactful statement is by incorporating floral arrangements into your décor. Place a beautiful arrangement in the center of the room or on top of furniture to draw attention and create an eye-catching focal point. You can also use multiple smaller arrangements throughout the space to make it appear more alive and vibrant.
Mix in Real Greenery
You can add some real greenery alongside silk flowers for a more natural look. Potted plants, branches, or mosses are all great options that will help bring your arrangement to life. This is especially useful if you're creating a long-term home decor installation, as they require regular maintenance.
Plan Your Color Scheme
When working with silk flowers and planning out the colors, you're going to use essentials. Establish a base color for the arrangement and then choose other colors that will work with it. You can also mix different types of flowers together for more texture and dimension.
Incorporate Other Elements
Silk blooms don't need to be the only element in your decorations. Try adding in pieces such as ribbons, feathers, beads, or even glitter to really bring your arrangements to life. These elements can help give your décor a unique touch while still remaining cohesive with the rest of the space. Make sure to keep in mind the overall color scheme of the room and how each piece will look when combined.
Making the most out of your silk flower decorations doesn't have to be hard! With these five tips, you can easily create stunning silk flower arrangements for any room or event. From weddings to home décor, incorporating these decorations into your space is sure to add a touch of beauty and elegance.