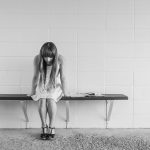 Grief is an inevitable part of life, and learning to cope with it in healthy ways is a key skill for anyone facing the loss of a loved one. While there isn't any one-size-fits-all solution when it comes to dealing with grief, here are some handy tips that might help deal with grief:
Acknowledging Your Grief
It can be hard to accept difficult emotions like sadness, anger, and guilt when they arise after loss. However, it's important to remember that these feelings are normal parts of the grieving process — acknowledging them and allowing yourself time to process them can help you move forward.
Surround Yourself With Supportive People
Having friends or family members willing to listen and provide comfort can be invaluable when dealing with grief. It helps to talk about your feelings and remember happy memories of the person who passed away.
Take Care Of Yourself
It's easy to forget self-care when dealing with intense emotions, but it's important to ensure you're taking care of your physical and mental health during this time. Get plenty of rest, eat healthy meals, and exercise regularly. Taking up a hobby or engaging in enjoyable activities can also help lift your mood.
Grieving Through Expression
There are many ways to express grief — writing, painting, playing music, etc. These creative outlets can help you process your feelings in a meaningful way. If you're feeling overwhelmed, consider seeking a grief counselor or support group to help.
Remember That Grief Takes Time
Grieving doesn't follow any set timeline, and it can take months or even years before you start to feel better. So it's important to be patient with yourself and accept that healing takes time.
Reaching Out For Professional Help
Sometimes, getting professional help from a therapist, counselor, or other mental health professionals can be beneficial when dealing with grief. They can provide valuable support, skills, and strategies to help you cope.
The important thing to remember is that it's okay to not be okay — there is no wrong way to grieve. With these handy tips in mind, hopefully, you will find ways to cope and heal during this difficult time.
Reaching Out For Support From Religious Communities
If religion plays an important role in your life, reaching out for support from a religious community can also be beneficial when dealing with grief. Talking to clergy members, joining a faith-based support group, and attending services are all things that can help bring comfort and healing.
Finding Meaning Through Memorialization
Memorializing the person who has passed away is a meaningful way to honor their memory. Whether it's writing a letter, making a donation in their name, or creating an online tribute page — there are many creative ways to memorialize someone that can bring comfort and provide closure after loss.
These are just some of the handy tips for dealing with grief. It's important to take things one day at a time and find the strategies that work best for you during this difficult period. Remember, grief doesn't last forever; eventually, you can heal and move forward with your life.