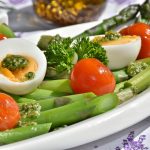 People have been spending more money eating out before the pandemic. While they might not be able to dine as frequently in restaurants like they used to, they are still craving for those healthy ready meals delivered that they can have at their convenience. This has led to a boom in the food delivery industry that mirrors the explosion in online shopping. Some key trends are emerging in healthy ready meals delivered services. Let's take a closer look at them below:
A Young Customer Base
These companies are seeing more demand from Millennials and Gen Y. These younger generations are more in-tuned with disruptive services, especially those which are powered by technology. They download the apps on their phones and make digital payments on a regular basis. They are in their prime working years so their focus is on doing their jobs and not on chores like cooking. Their generations are also more likely to have two-income households if they have a family, so they have less time for the kitchen.
Rising Customer Expectations
People are no longer content with basic services. They expect more out of the companies that serve them. The higher competition makes it possible for them to switch to different providers if they are unhappy with their current one. If the website or mobile app is always malfunctioning, then they will probably just go somewhere else. If they are not able to customise their order, then they will find a company that will let them. If they have questions that remain unanswered, then they will try the customer service of a competitor.
Multiple Order Channels
The main channels for ordering food right now are websites and mobile apps. These are highly accessible with excellent availability. However, some are pushing for systems are even easier for people to use. They want to be able to order from their social media accounts. They want to send orders via chatbots or virtual assistants. Many are looking into smartwatch and smart TV ordering. There are already moves to make it possible to order from a car. This robust ordering system means technical glitches in one method won't be as much of an issue as people can use other channels.
Service Specialisations
The competition has forced many service providers to specialise in their own niche to survive. Some are catering to vegans while others are into paleo or other diets. They maintain a loyal following which allows them to continue their operations. This focus also allows them to cut costs.