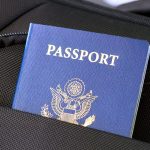 Whether you're looking into getting a Partner Visa Australia for yourself or for your partner there are some things you'll need to do to help ensure that the process goes smoothly.
Be Thorough
You don't want to be hasty when you fill out your application. Not only is this both important and costly but in order for your application to be processed smoothly, you'll need to provide information that's both accurate and complete. Remember, when you attach your evidence that quality is better than quantity (e.g. 10 pages of really accurate proof is better than several pages of "loose" proof). This is why you'll want to spend time filling out the forms properly and making sure that you answer every question. You'll also want to make sure that the evidence you support with your application actually supports what you write down on the form.
Do Some Research
The law determines the requirements for a successful application. If you and your partner don't meet these requirements (e.g. you've been together for a short time, you've lived apart for most of your relationship, you have a complicated immigration history, your partner has a medical condition or criminal record) the Department of Immigration will have to deny your application. In these instances, it may be to your advantage to invest in some professional advice. When doing so, make sure that the Migration Agent you hire is registered with the Office of Migration Agents Registration Authority. You'll also want to make sure that they provide you with a written agreement that clearly outlines their services and fees before they do any work on your behalf.
Strategically Plan Your Location and Timing
Whether or not you're living in Australia throughout the process will make a difference. This is why it's important to understand bridging visas and what the implications of your location on your visa's status are.
Be Transparent
Since Department of Immigration case officers are experienced in picking up on inconsistencies it's important to be completely honest. All it takes is a small lie to undo your entire application. This is why you need to be ready to fully and accurately disclose the details of your relationship. If something about this makes you feel nervous you should seek professional advice.
The Bottom Line
With these tips for getting a Partner Visa Australia you'll have no problem with preparing your application. Instead, everything should go smoothly for you.