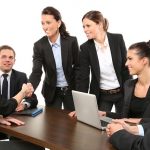 An efficiently functioning organization demands excellent management strategies. One of the most vital systems that contribute to a smoothly-running business enterprise is the HSEQ management system.
The HSEQ management system is a set of methods and policies that an organization utilizes to manage and observe the health, safety, environmental, and quality standards of the workplace. This management system guarantees that the organization meets the legal, moral, and social requirements essential to creating a safe and healthy work environment.
It is not just about following regulations – implementing a sound HSEQ management system guarantees that the staff is safe. It further guarantees that everyone is aware of their job responsibilities, and they know how to perform them correctly. The system safeguards employees in performing their daily duties, reduces workplace risks, and manages environmental concerns.
The HSEQ management system can be classified into health, safety, environment, and quality management systems. It helps to establish guidelines and procedures to support these particular areas.
HEALTH MANAGEMENT SYSTEM:
The health management system guarantees that employees' physical and mental wellbeing is taken into consideration and that they can perform their duties safely. Healthcare systems that an organization implements depend on the organization's requirements and their workers. Health management system strategies include preventative measures, first-aid, and disaster management programs.
SAFETY MANAGEMENT SYSTEM:
The safety management system is a necessary element for organizations; it guarantees that workers complete their tasks in a safe manner and that they have the equipment and assurance they need to perform their tasks securely. Organizations must comply with legal and ethical requirements in terms of safety regulations.
In most instances, safety management systems are accompanied by routine inspections, evaluations, and audits to ensure maximum safety standards are upheld at all times.
ENVIRONMENTAL MANAGEMENT SYSTEM:
Environmental management systems are essential to establish and maintain long term sustainability. These systems provide guidelines and procedures for an organization to manage the environmental impact of their operations. It is an umbrella program that consists of various management systems to address specific areas like waste management, recycling, monitoring air, and water quality.
QUALITY MANAGEMENT SYSTEM:
Under the HSEQ management system, the organization must have a quality management system. This ensures that the products and services provided by the organization are of superior quality. Quality management systems consist of policies, guidelines, and processes that help to produce the highest quality product, reducing waste, and improving efficiency.
Having a well-structured HSEQ management system in place guarantees that the organization operates effectively with minimal risks and disputes. It creates a secure, productive, and sound work environment.
Organizations must ensure their HSEQ management system is continually improved, updated, and consistently reviewed to keep up with the ever-changing market requirements. By doing so, organizations can ensure that they comply with the latest regulations in their industry, are environmentally responsible, and adhere to the best safety practices.
Implementing a comprehensive HSEQ management system and ensuring its successful implementation is vital to the survival of any organization. It guarantees that the business is up to par with international standards and regulations. It provides workers with a safe work environment, enabling them to operate at their maximum potential. If an organization cannot comply with HSEQ management standards, it is at a disadvantage in an increasingly competitive marketplace.