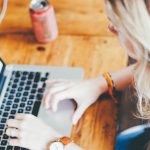 Do you want to take your business to the next level? If so, account based marketing may be the perfect strategy for you. In this article, we will discuss what account-based marketing is, how it works, and some of the benefits that it can offer businesses. We'll also provide a few tips on how you can get started with account-based marketing yourself. So if you're ready to learn more, keep reading!

Account-based marketing is a strategy that focuses on targeting specific accounts rather than individual leads. This approach is often used by businesses that sell to other companies (B-to-B), as it can be more effective than traditional marketing methods.

ABM requires a deep understanding of the account, which includes identifying key decision makers, understanding their needs and pain points, and creating personalized content that will resonate with them. It's also essential to build relationships with the account team and develop a sense of partnership rather than simply selling to them.

There are several benefits that account-based marketing can offer businesses. For one, it can help you focus your resources on high-value accounts more likely to convert. Additionally, ABM can improve win rates, increase deal sizes, and shorten sales cycles.
If you're thinking of implementing account-based marketing at your company, there are a few things to keep in mind:
It's crucial to have buy-in from executive leadership. Without their support, getting the resources you need to succeed will be challenging.
It requires a high level of coordination between sales and marketing. Make sure you have clear lines of communication and that everyone is on the same page before moving forward.

It takes time to generate results, so don't expect immediate ROI.
With careful planning and execution, account-based marketing can be a powerful tool to help you close more deals and grow your business. If you're ready to get started, here are a few steps to take:
Define your ideal customer profile: This will be the foundation for everything else in your account-based marketing strategy.
Research your target accounts: Once you know your ideal customers, it's time to start researching specific companies.
Create personalized content: Now that you know who your target audience is and what kinds of content they're interested in, it's time to start creating custom content for them.
Reach out and engage: The final step is to reach out and start engaging with your target accounts. This can be done through various channels, such as email, social media, or even in-person events.
We hope this information has been helpful to you.