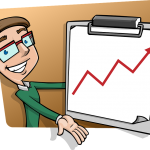 It's only after you get in business that you begin to understand just how complex marketing is. Making your brand known to the world and communicating value to potential clients is quite a hefty undertaking. Little wonder that many promising ventures have fallen under due to poorly-executed promotional initiatives. Rather than let yours suffer the same fate, why not outsource your marketing to an outside agency? You stand to benefit in more ways than one.
Expertise and More
Is your marketing team plagued with skill gaps and manpower shortages? Do you feel like the lack of expertise is holding your business back? Outsourcing might just be the perfect solution for your woes.
Without going too much into detail, outsourcing to a digital marketing agency will allow you access a vast skill set for less than the cost of hiring an experienced marketing professional. Besides, who's to say that you cannot have a predictable-yet-effective marketing framework? One that generates and nurtures leads while being easy to maintain and update? Having worked with handful of clients, the firm will know what works best in almost every other context. They'll also help you keep up with and adopt upcoming trends as well.
Eyes on The Big Picture
Perhaps the biggest handicap that in-house outfits have is the lack of perspective. The fact that your team will be immersed in day-to-day activity means they'll inevitably lose sight of the big picture. This could be further aggravated by the fear to bring up concerns and/or express new ideas.
Granted, there's nothing wrong with having an in-house marketing department. It's just that relying exclusively on them increases the risk of tunnel vision. Working with an outside agency will help your team step outside their shoes and analyze your initiatives from all perspectives.
Flexibility
Chances are that you size your marketing budget depending on the prevailing economic climate. Sensible as that seems, it leaves you suffering the cost of kick-starting and cancelling promotional initiatives. Working with an agency will help you adjust quickly without burning a hole in your wallet. Because they'll already have cross-functional professionals on their ranks, you won't have to incur costs associated with staffing, attrition and erosion of knowledge.
In a nutshell, outsourcing your marketing is a no-brainer. Today's world is characterized by cut-throat competition among businesses — it seems that there are too many marketers vying for the attention of too few consumers. A digital marketing firm will be more than happy to take the pressure of keeping your brand ahead of the pack off your shoulders.