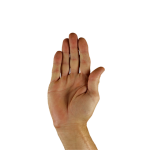 If you are like most people, you probably think of sign language as something that is used to communicate with deaf people. However, did you know that sign language can also be used in hospitals? Sign language interpretation can be valuable for patients and medical staff. In this article, we will discuss the basics of Sign Language Interpretation in hospitals. Stay tuned!
Sign language interpretation can provide a bridge between deaf and hearing patients who are seeking medical treatment. An interpreter will be able to accurately translate what is being said so that both parties can understand each other. This can help make sure that all instructions and information, including important safety instructions, are communicated properly.
Hospital staff members should also be trained in how to interact with deaf patients respectfully and helpfully, as well as how to use sign language so that they can communicate effectively. Hospitals should also ensure that their interpreters are qualified and knowledgeable about the medical terminology they will be using.
Sign language interpretation can help improve the quality of care provided by hospitals. By removing communication barriers, deaf patients can receive the same quality of care as hearing patients. Sign language interpreters can also help reduce hospital wait times and ensure that all patients get the right treatment at the right time. As such, hospitals need to provide sign language interpretation services to ensure that all their patients have access to quality healthcare.
Sign language interpreters also provide a valuable service to medical staff. Working in tandem with doctors, nurses and other healthcare professionals, they can facilitate quicker diagnosis and treatment of patients by providing clear communication between all parties. Furthermore, having qualified sign language interpreters on staff can help foster better understanding and rapport among healthcare teams, which can lead to improved patient care.
Sign language interpreters also play an important role in educating patients about their condition and treatment plans. They can provide information in a clear, concise manner, helping to ensure that all questions are answered and that the patient feels comfortable throughout the process. In addition, they can provide emotional support to those who need it by providing a safe and understanding space for discussion. Finally, sign language interpreters can provide an important resource for medical professionals by helping to facilitate conversations between doctors and patients that may otherwise be difficult to understand. As a result, this helps foster better patient care and can improve the healthcare experience overall.
In conclusion, having sign language interpreters on staff is beneficial to both medical professionals and patients alike. It can help improve communication between the two, as well as provide a comfortable and understanding atmosphere for conversations. Furthermore, it can create an environment of trust in which patients feel like they can express their concerns without fear or judgment. We hope this information on Sign Language Interpretation for Hospitals was helpful.