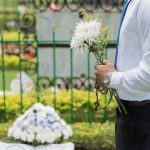 When someone we care about is grieving, we may feel at a loss for what to do to help. There are many things that can be done to support someone who is grieving, but some of the most important are simply being there for them and listening.
Some other tips for helping someone who is dealing with grief include:
Providing Practical Assistance:

If the person is grieving a death, offer to help with tasks such as cleaning out the deceased's belongings or making funeral arrangements.
Helping Them to Mourn:

It's important to let the person grieving do so in their way and at their own pace. Don't try to rush them through the process or tell them how they should be feeling.
Offering Comfort:

Sometimes all a grieving person needs are someone to simply hold them and offer words of comfort.
Providing a Space for Expressing Feelings:

Many people find it helpful to talk about the person they lost and what they feel. Creating or joining a support group can be a great way for people to share their experiences and feelings with others who understand what they are going through.
Encouraging Them to Seek Professional Help:

If the person seems to be struggling more than usual and is not coping well, it may be a good idea to encourage them to seek professional help from a therapist or counselor.
Don't Undermine Their Feelings:

When someone is dealing with grief, their feelings may be all over the place. It's important not to criticize or judge them for how they are feeling. Just being there for the person and listening can make a huge difference in their healing process.
Give Them Some Space:

Grieving is a very personal process, and the person may not want or need constant company. Respect their need for space and privacy.
Be a Friend:

Above all, the most important thing you can do is simply be a friend to the person grieving. Offer your support, listen to them, and let them know that you are there for them.
Be there for Them:

The most important thing you can do for someone grieving is to be there for them. Offer your support, listen to them, and just let them know that you are available to talk if they need to.
If you are grieving, know that you are not alone. There are many people who care about you and who want to help. There are also many resources available to help you through this difficult time. Seek out what works best for you, and don't be afraid to ask for help when you need it.