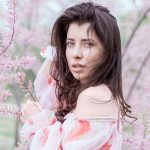 Modelling agencies are companies that represent fashion models in order for the models to work for various fashion industries.
There are many types of modeling agencies such as high fashion editorial, commercial model and petite model agency. High fashion agencies are located in large fashion markets such as Milan, New York, Paris and Tokyo. Examples of supermodels who come from these agencies are Karlie Kloss and Kate Moss.
Commercial modelling agencies can be represented by a commercial agency or by the commercial divisions of fashion agencies or talent agencies. Commercial modelling agencies represent all types of models from plus size to petite, mature models and models of diversity. In addition, there are also male model agencies.
Child model agencies are another example of modeling agencies. In most cases, child models are represented in the kids divisions of major agencies or by talent agencies. Examples of top child model agencies are New York Model Management and Wilhelmina Models.
Finding the right agency for you is not an easy thing to do; however, there are a few tips that will help such as first asking yourself what type of model you would like to be. Would you like to be a fashion, commercial or runway model? Would you like to work with an international modeling agency or would you like to work locally with an agency?
Another tip is to not spend too much money in the beginning. Photos that you put out in the beginning do not need to be professional. Remember, agents want to see what you look like without a "touched up" version of you. Most importantly, be yourself.
Remember, casting directors and agents have seen it all. And, because you don't know what they are looking for, don't try to make decisions for them. Your main focus should be on your own individual style.
Lastly, be sure to follow up. Agents are constantly busy and often do not follow up after an interview. After a certain amount of time, if you haven't heard anything, reach out and thank them for meeting with you and ask for an update.
When you do this, it proves to the agency that you can take criticism. This will help to sharpen your skills for what comes next. Most importantly, be prepared for the answer, "no." Rejection is part and parcel of the modeling career.
To conclude, a modeling agency is a business that represents fashion models in order for them to work for the fashion industry. Talk with a modeling agency representative soon and find out more.