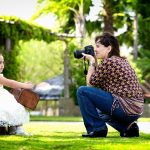 It is a great feeling to be a parent, and nothing is more fun than to spend time with your child and to see him grow. Parents love to be with their kids and have more children so they can have one big happy family. While love and affection make the family bond stronger, parenting also brings its fair share of challenges. It is not something any parent can take for granted as they are responsible for ensuring the proper upbringing of their children, and for teaching them good ethics and moral values. For new parents, many things could be overwhelming, such as the daily new things that come up with raising a child. Even simple questions like how to discipline a child when he is not listening, or how to teach them ethical values can confuse parents.
It is natural for parents to feel intimidated from time to time when raising their children. However, instead of this confusion overwhelm you, the best idea is to do your research, learn about parenting tips from other resources, and seek guidance from experts. When you start to learn, you will realize it is not as intimidating to deal with parenting as you felt before.
One of the best resources you can use these days is to listen to the podcast. A podcast is an accessible online option where you can find expert speakers talk about various subjects. The best thing about the podcast is that you can listen to these programs live, or you can listen to the recordings, all from your home. If you are looking for some good parenting podcasts, check out the respectful parenting podcast as it will allow you to learn many new things about respectful parenting.
Respectful Parenting Podcast comes from people who, like yourself, are parents and had the same confusions and questions when raising their children. They will tell you ways to discipline your child using love and affection as a means of the positive assertion. Not only can you listen to the podcast, but you also do not have to be a silent spectator. You can leave your questions about parenting to the podcaster, reach out to other parents in the podcasting listener community, and get lots of information, first-hand from parents.
You can find podcasts from a professional advisor, child consultants, children authors, and psychologists who can discuss many topics when it comes to child behavior and the best approach to deal with the children to teach them good manners.