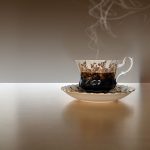 Whether you intend to give someone a special glass coffee cup, or you would wish to give someone special a customized glass coffee cup as a present, nothing makes your cups unique like customizing them. Customizing coffee cups isn't hard at all. If you are a DIY enthusiast, it is something that you can accomplish in a few minutes. As a guide, here comes 5 tips that you can leverage to customize your customized glass coffee cups.
Purchase New Glass Coffee Cups
The coffee cups you want to customize should be brand new. They shouldn't bear any design or writing. Visit a glass shop and review their cups section and pick the cups of your choice.
Choose A Suitable Design
The whole idea of customizing your cups is to enable you come up with a design of your choice so that your cups can stand out from other cups. You can search for design ideas online.
Choose A Suitable Color
Color is a critical issue to consider while customizing your coffee cups. Without the proper color, your customization efforts will be in vain. Pick a solid color and preferably one that is most likely to compliment the overall design. The color shouldn't conflict with the design in any way. Additionally, if you plan to gift a loved one, ensure that you factor in gender as well as their tastes and preferences when choosing the best color.
Transfer The Design To The Coffee Cups
Using a sharp object like a needle, transfer your preferred design to the cups. You can first try out with one cup to see how the end results will be, rather than using all the cups at ago. Make sure the design is visible on every cup. Again, take caution not to break your cups while transferring the design. Use the sharp object carefully on the glass, lest you break all your cups.
Polish Your Cups
Once you have transferred the design you want to your cups, you can add the message or any name you want on your cups by taking your cups to a glass specialist. If you wouldn't like to include any message, you can polish your cups to make the customized design clear.
Conclusion
As you can see, customizing coffee cups is simple. Just follow the correct procedure and your cups will stand out once they have been fully customized. Again, select the best design while customizing your cups to make them truly unique. And if you plan to gift them, take your recipient's taste into consideration.