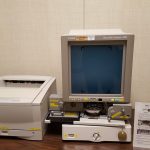 Canon scanners are considered to be among the best when it comes to document imaging. There are basic models made for consumers and advanced models made for businesses. These are ubiquitous machines in many companies because we are still within the long transition towards a fully paper-free society. It is even doubtful that this can ever be achieved given the economic advantages and ease of use of paper. Many of the businesses that directly interact with customers need to use traditional documents. Scanners can help them deal with the overload while saving money and enhancing documentation.
Send Documents Faster and Cheaper
For example, people who work remotely may have trouble collaborating as a team if the documents they need to study have to be photocopied and physically sent to their addresses each time. The delays will make them miss deadlines and make their workflow inefficient. It would be much better for the person holding the documents to scan them and send the digital copies right away. The whole process can take minutes instead of days. It will also be much cheaper to do. Multiply this by all of the documents that the business deals with every day and you can be looking at substantial savings over a year.
Scan and Process Business Cards
Business executives, entrepreneurs, and professionals often attend conferences and trade shows for networking opportunities. They can get dozens or even hundreds of business cards at these events. It would be impractical to carry these around in their wallets. Instead, they can scan the cards and use a program that can automatically read the contents. This can send the information over to their online address book for reference in the future. It's fast and it's effective. The digital address book can be accessible through phone so they can make a call or shoot an email if they want to reach out.
Digitize Invoices, Forms, and Records
Finally, businesses may use their Canon scanners to digitize their mountain of paper-based records. They should choose a model that can handle high volumes with speed and efficiency. These will have automatic feeders to fetch each page in succession so that no human intervention is necessary. They can also scan pages on both sides, if necessary. They can digitize invoices, customer forms, and other records. They can use suitable software to process these further or simply place them in an archive for future reference.