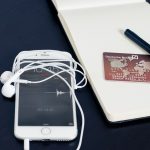 You may have your own unique reasons as to why you want to get rid of your iPhone. Could be that you're stuck on either giving it away to a loved one for free or keeping it with you. But then you can't help wondering, 'Is my iPhone worth anything?', 'Can I get some cash for it?'
To help you out, here's an expert's guide on how to sell iPhone in Singapore for cash.
There's one of two major ways that you can sell iPhone for cash. It could either be through a buyback third-party site like Gazelle, Glyde or Swaapa. You could also go to infamous sites such as Craiglist or eBay. Most people prefer to go their own way by advertising their iPhone on sell iPhone Singapore social media pages. In the long run, you get to choose which way works best for you and one that is likely to get you the most profit.
There are some things you could do to make sure you get the most money for your iPhone. Some of these factors include;
Make Sure It Is Intact
It is easier to sell an iPhone that's in good condition—one that looks almost as good as new. If it comes with its own charger and is still inside its box, you could get even more money. This as opposed to an iPhone that appears wrecked and comes without some of its original components.
Save All Your Data
Make sure you remember to save all your data by backing it all up by either syncing it to your new iPhone or by backing up into your iCloud or iTunes. Sync all your photos in either Dropbox or Google photos to keep them with you even when you have a new phone.
Sign Out and Reset
Sign out of all the sites you may be logged in through the phone. This ensures optimum security for your personal information or data to keep it from getting into the wrong hands. Once all that is done, remember to reset your phone back to factory settings. This erases everything and wipes all the remaining data ready for the next person to use after sale.
If your phone doesn't manage to fetch any money or takes too long to sell, don't just give up and store it inside your bottom drawer. Apple store offers Gift Cards in exchange for old iPhones that still have some value. You don't get actual cash here, but you could use this gift card to save yourself some good money, the next time you want to make an Apple purchase.