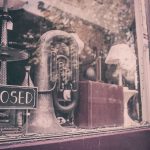 Savvy shoppers know that some of the best bargains can be found at secondhand shops. These stores – also known as thrift stores or resale shops – offer a treasure trove of gently used items at rock-bottom prices. From clothes to furniture to kitchen gadgets, second hand stores have something for everybody.
Why shop at second hand stores? First and foremost, these stores are a budget-conscious shopper's paradise. You can often find designer clothes or high-end home decor at a fraction of the retail price. Plus, shopping secondhand is an eco-friendly way to recycle items and reduce waste.
But shopping at second hand stores can be overwhelming for newbies. Where do you start? What should you look for? Here are some tips to make the most out of your thrift store experience:
Go in with a plan: Thrift stores can be overwhelming, with racks piled high with clothes and aisles packed with knick-knacks. Before you go, make a list of items you need. This will keep you focused and prevent you from getting sidetracked by random finds.
Check the condition: It's important to inspect items before you buy them. Check clothes for tears or stains, and make sure appliances and electronics work properly. Don't be afraid to ask if you can test something out before you buy it.
Don't overlook the basics: Second hand stores are great for finding everyday items, like plain t-shirts or coffee mugs. These items can be a steal compared to the prices at big-box stores.
Look for high-end items: While many items at thrift stores are inexpensive, you can also find high-end items like designer purses or furniture made of quality materials. These items may have a higher price tag, but they're still a fraction of their original cost.
Visit often: Thrift stores have a high turnover rate, so it's a good idea to visit frequently to see what's new. You never know what treasures you might find.
When you're looking for a bargain, it's important to keep an open mind. Don't be turned off by the fact that an item is used; instead, focus on its potential. Many items can be easily cleaned or repaired to look like new.
It's also important to remember that thrift stores often support a good cause. Many second hand stores are run by non-profit organizations or support local charities. By shopping at these stores, you're not only getting a great deal, but you're also supporting a good cause.
But what about the stigma attached to shopping at thrift stores? Many people still view second hand stores as "dirty" or "gross." However, this perception is outdated and unfounded. Second hand stores are required to follow the same health and safety regulations as any other retail store. In fact, many thrift stores have strict policies in place to ensure that items are clean and in good condition before they're put on the sales floor.
Shopping at second hand stores can be a fun and rewarding experience. It's a chance to explore unique finds and score unbeatable deals. Whether you're a seasoned thrifter or a newbie, there's something for everyone at the thrift store.