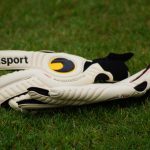 Over the years, football gloves have evolved to meet the specific needs of players at all levels of the game. Today, there are many gloves available on the market, each designed to provide a specific benefit to the player wearing them. It can be difficult to know which pair of gloves are right for you with so many options available. Here are a few things to keep in mind when shopping for the best football gloves:
Grip
One of the most important factors to consider when choosing football gloves is the grip. A good pair of gloves will provide excellent grip, even in wet or sweaty conditions. This will help you maintain control of the ball, regardless of the weather conditions. In addition, look for gloves that feature textured palms or other gripping materials to ensure a secure grip.
Fit
Another important factor to consider is the fit of the gloves. Gloves that are too tight will be uncomfortable to wear and may restrict your movement. On the other hand, too loose gloves may cause the ball to slip out of your hands. The best way to find gloves that fit well is to try them on before you buy them. Make sure you can flex your fingers and make a fist without any difficulty.
Breathability
You're likely to work up a sweat when you're playing football. That's why it's important to choose gloves that offer good breathability. This will help keep your hands cool and dry, even when playing in hot weather. Look for gloves that feature perforations or other ventilation to ensure good airflow.
Protection
In addition to providing a good grip and breathability, football gloves should also offer some level of protection. This is especially important if you play on artificial turf, which can be hard on your hands. Look for gloves with padding in the palms to cushion your hands against impact. You may also want to consider gloves with built-in wrist supports to help prevent injuries.
Style
Of course, you also want to make sure that your football gloves look good. Luckily, there are many style options available on the market. You can choose from traditional leather gloves to modern synthetic gloves. You can also find gloves in various colors, so you're sure to find a pair that matches your team's uniform.
When choosing the best football gloves, there are a few factors you need to keep in mind. First, make sure you choose a good grip, breathability, and protection pair. Also, be sure to pick gloves that fit well and look good. With so many options available, you're sure to find the perfect pair of gloves for your needs.