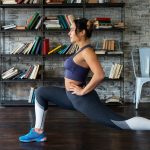 Raising a daughter can be both rewarding and challenging. Parents have to be mindful of their messaging at all times to make sure that their girls feel loved and supported. Traditional values tend to limit their roles and reduce their confidence. It starts early with the kinds of toys they usually receive which may be different from what the boys get, even if they might want those instead.
As young children, girls and boys often play together but they go their separate ways as they age. Boys continue to play sports while many girls drop off to pursue other things. Fortunately, it's not as bad as it is today with more female role models in athletics. Empower your daughter as well and show her that she can be anything by providing girls sportswear. If you are planning to shop for these, then keep the following traits in mind:
Comfortable
Girls and boys have different frames. It is best to look for clothes that have been specifically designed for young girls rather than get generic children's clothes. You can find things that fit better depending on their age, height, and weight. These will feel more comfortable so girls will love wearing them instead of dreading them. The girls sportswear will also help them perform better in their chosen activities instead of becoming a hindrance due to distracting discomfort.
Stylish
Everyone wants to look good and feel good, especially when doing things that attract attention. Consider this when choosing sportswear for your child. You might want to shop with them whether online or in the stores. Let them see the different designs so that they can choose what appeals to them. They will naturally gravitate to some while feeling strongly against others. Perhaps they will want something that is similar to what their favorite athletes are wearing. Maybe they will aim for something that their friends or classmates have as well.
Durable
Since the clothes will be used for sports, they will have to be durable enough to withstand fast movements, significant stretching, and frequent washing. You can't use cheap clothes because those will almost immediately develop noticeable issues. Stitching will come undone, colors will fade, fabrics will shrink, holes will appear, and tears will happen. Do your research about the trusted brands in the market for this product category. Read the online reviews on product pages so that you can learn from other people's experiences.