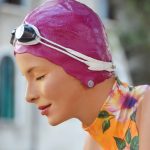 When it comes to swimming, one needs to have various essentials which will make your competition or fun worth everything. Swim caps play an essential role in the general performance of a swimmer, the type of cap you choose is the key here; therefore, you need to know the various tips that can lead you to do your best. Latex swim caps are growing popular among people; therefore, get to know the tips to guide you to choose the cap for your swimming competition or classes. Here are the main things to always consider before you decide on the cap:

The swimming type

There are various types of swimmers, weekend swimmers, die-hard swimmers, and competition swimmers; if you know which category you fall in, you will quickly see the kind of swimming cap you need to choose. However, in all situations, you would prefer to select a durable cap, as in; it is made from materials that can tolerate various water conditions without spoiling quickly. Consider a swim cap the perfectly fits in your head, in that it does not hold you tightly, that it might cause headaches, and it should not be loose to be left on the water while you are diving.

Cos of the caps

However, everyone would want a durable and high-quality swimming cap; you should consider the prices at which each of them costs. If you always have no problem with money you can go for the most expensive ones as their features are also more advanced. Always know that you get what you pay for; however, you should know that you can still get a cap that offers you all your needs at once at an affordable price. It is better always to consider your budget when looking for the cap for your swimming.

Size and shape

Generally, the swimmers' caps come in standard sizes and shapes to fit almost all swimmers regardless of their head shapes and sizes. However, some people might want specific dimensions for their heads; in this case, you should measure your head's distance to know the size you will ask for in the shops. The sizes mostly range from twenty inches to twenty-three inches; shape doesn't matter most because when worn, they fit the head's shape.

Conclusion

To find the best latex swim caps, you need to do better in researching and always prioritizing the factors that affect your choice. With the right tips, you are ready to get the best for your competition, classes, or fun; costs tend to vary depending on various factors, including the suppliers and materials.