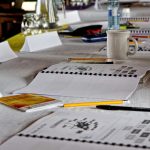 As a business owner, you have probably heard about GDPR by now. It's been all over the news lately! But what exactly are GDPR training requirements? And what do they mean for your business? This article will discuss the basics of GDPR training and how it can benefit your company. Stay tuned for more information.
GDPR, or the General Data Protection Regulation, is a new EU regulation that will come into effect on May 25, 2018. The GDPR replaces the 1995 EU Data Protection Directive. It strengthens EU data protection rules by giving individuals more control over their data, and establishing new rights for individuals. GDPR also imposes new obligations on companies that process personal data. Companies must now get explicit consent from individuals before collecting, using, or sharing their personal data.
They must also provide individuals with clear and concise information about their rights under GDPR. Finally, GDPR requires companies to take steps to protect the personal data they collect and process. So what does all this mean for you and your business? If you operate in the EU or if you offer goods or services to individuals in the EU, GDPR applies to you.
This means that you need to take steps to ensure that your company is compliant with GDPR. This includes ensuring that you have appropriate policies and procedures in place and providing GDPR training for your employees. The good news is that there are several resources available to help you with this. The European Commission has published guidance on GDPR compliance, and several private sector organizations offer GDPR compliance services.
Why is this important? GDPR is designed to protect the personal data of individuals in the EU. By ensuring that your company is compliant with GDPR, you can help to safeguard the personal data of your customers and employees. GDPR compliance can also help to build trust and confidence in your company.
What are the GDPR training requirements? The GDPR requires that all companies who process the personal data of individuals must provide GDPR training for their employees. This training must be provided on an ongoing basis, and must cover a number of topics, including:
-An overview of GDPR
-The rights of individuals under GDPR
-How to comply with GDPR
-The consequences of non-compliance with GDPR
There are a number of GDPR training providers who can offer GDPR training for your employees. However, it is essential to choose a provider who is GDPR compliant, and who can provide a comprehensive GDPR training solution that covers all the required topics.
For more information on GDPR training requirements, check online.