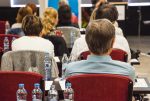 Organizations should put in place mechanisms to curb alcohol and drug abuse in the work place. As a first step, organizations can train supervisors to effectively identify and handle drug abuse. The DOT Reasonable Suspicion Training Online course equips supervisors with the necessary skills to carry out this noble activity.
The law requires DOT agencies to have safety-sensitive employees tested for drug and alcohol abuse. While this is a necessary step to guaranteeing safety, testing cannot be performed out of the blues. A supervisor must have the necessary tools and skills to test an employee.
Who Should Train?

It is a federal requirement that any employee with the authority to initiate reasonable cause testing to undertake at least 60 minutes of training. Consequently, this course is suitable for any business owner, supervisor, or employee who can initiate reasonable suspicion test should. Any organization with a drug testing policy should have its employees tested.
Course Coverage

Our online training package covers the following topics;
Role of Reasonable Suspicion Supervisors in the work place
• The Effects of alcohol and common drugs in the workplace
• Behavioral, speech, and physical cues for drug abuse
• Alcohol and drug testing procedures
• Descriptions of common drugs with illustrations
• Scenarios invoking critical thinking of the learner
• Effective interaction, communication, and management of drug abuse
• Federal requirements
• How to resolve conflicts
Benefits Obtained

Undertaking this course benefits your organization in a myriad of ways. Firstly, there are less delays and chance of mistakes in production lines. Employees are less likely to take alcohol within the work environment once they know their supervisors have undertaken DOT Reasonable Suspicion Training Online. Training further decreases the rate of absenteeism thus improving production. Reduced alcoholism and drug abuse means less vandalism within organizations thus saving valuable property. With so much negativity of drug abuse, training on reasonable suspicion can greatly improve employee relations in the work place.
Course Design

All our courses are designed to support both mobile and web-based access. Courses can be accessed anytime, at any place and at your own pace. Our lessons feature a combination of audial, visual, and animated content designed with the learner in mind. The course handouts are printable and available to all students. We also provide email support to keep you updated.
Completion

Online training is the best way to train and get certification on reasonable suspicion. It is also the cheaper option compared to hiring a consultant. Upon successful completion of the course, a certificate will be available for printing. Learners can always access the courses for refreshment even after certification. Enroll today to begin learning.