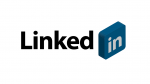 It is every marketer's dream to generate leads or increase traffic to their websites without spending dollars on advertising. However, recent Google, Facebook and Twitter's algorithm changes, while boosting user experiences, have continued to somewhat limit the organic reach of posts from businesses and brands.
Nonetheless, savvy marketers understand that marking on LinkedIn is still a goldmine that anybody can leverage to grow leads and drive traffic to their sites—for free. This doesn't mean that advertising on LinkedIn is free. On the contrary, there are tricks that you can use to get leads without paying anything.
1. Tag People In Your Posts
Whenever you tag someone in your LinkedIn post, the people who follow them and their connections will see the post. And when a few people interact with the post, it will also be seen by those people's connections and followers. However, don't be tempted to tag anyone in your post. It is advisable to only tag people you have quoted or referenced in the post you are sharing.
2. Increase The Ease Of Being Discovered Using Hashtags
Like Facebook and Twitter, LinkedIn allow its users to follow hashtags to get contents in their feed even if they are not connected or follow specific influencers for the topic. The good news is that LinkedIn suggest some of trending hashtags for you when you are posting content. Even if you don't use the suggested hashtags, they can give you some inspiration of what to include. If you are still confused about the best hashtags to include, do a quick search for the topic in question to see the number of people or followers on the hashtag.
3. Upload A Native Video
Native videos are video files that are directly uploaded to the LinkedIn platform—instead of sharing a link to a video that's hosted elsewhere such as YouTube. Like other social platforms that use the power of videos to keep users on their networks for long, LinkedIn tend to favor native videos over external videos. Here are a few tips to include native videos in your next LinkedIn campaign:
• Share videos of your clients' testimonials
• Create a trailer of a longer video
• Record a short video giving a summary of the post you are sharing
• Review a piece of content or a book
Final Thoughts
Now that you know a few free LinkedIn campaign ideas that you can leverage to grow your leads, you can go ahead and optimize your campaigns so that you can get in front of the right people.