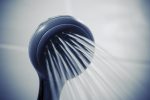 Shower screens are a great improvement from the traditional solid shower doors. Glass opens up the bathroom, makes it look bigger than it is, and brightens it. A glass shower screen also adds a contemporary touch to a bathroom, and it can instantly transform a boring shower into an elegant and visually appealing space. However, to enjoy the numerous benefits that shower screens have to offer, you need to have the following things in mind before purchasing your new shower screen panels.
1. Consider the Size of the Bathroom
The size of your bathroom will determine the ideal shower screen that will complement the look. If your bath area is small, you may want to choose clear and frameless glass shower screens as these give the space a clean, minimalist look. Clear glass also allows much light through and makes the bathroom look bigger than it is. The frameless design also gives an added illusion of space. On the other hand, if your bathroom is big, you can get away with different styles such as frosted and tinted glass. You can also use framed glass without making the space look boxed and small.
2. Take the Door Space into Account
The available door space will determine the type and size of shower screen panels that are ideal for the bathroom. If your door space is small, you may want to go for unobtrusive screens with sliding or bi-fold doors. These occupy minimal space and will leave enough room for the shower. On the other hand, if you have a bigger door space, you can opt for sliding or bi-fold doors, or go for those that open both sides. Measure the available door space before going to the market for a shower screen. An expert can recommend the best door style that will be best suited for the bathroom.
3. Consider Privacy Needs
Installing glass screens in a bathroom can take away the privacy of the room. Therefore, you need to consider how much privacy you want before choosing your glass. For example, clear glass is see-through, and it is suitable for ensuites or bathrooms that are not shared by all family members. However, if your bathroom is shared, you can opt for glass that offers some level of privacy. Examples are frosted and tinted screens. One can comfortably take a shower without worrying that they can be seen through the glass.
Shower screens are modern, classy, and a must-have for the contemporary home. However, you have to make the right selection to enjoy the benefits. Work with an expert so that they can help you choose and install the best shower screens in your bathrooms.