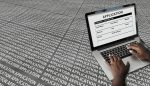 The fact that borrowing is an integral part of our lives can't be denied. As much as borrowing online has become a common trend due to its easy accessibility, you must exercise good borrowing habits and borrow responsively if you don't want to be stressed by loans.
Online lenders are many; there is no doubt that you can access a loan anywhere. But before you go for online cash loans, avoid these five mistakes to be on the safe side.
Never fail to compare loans
Irrespective of how urgent your need for money might be, always go through several lenders' terms and make comparisons. This is because different lenders lend on different terms and conditions. By so doing you will settle on the best deal.
Don't Borrow More Than You Need
Don't ask for more money than what you need. Remember, the higher the principal amount, the higher the interest. You might end up being unable to pay the large amounts, and this will make the interest to accumulate thus raising the payments. The end result will be you paying more than the initial agreement.
Not Reading the Fine Print Carefully
This is one document that you should carefully go through since it contains all the loan terms. Reading it carefully lets you know if there are hidden charges or additional costs for a late payment. In addition, you will also know interest amount and the maximum debt.
Lying About Existing Loans
Never fall to the temptation of hiding your existing loans. The lenders pay keen interest about this since it affects your debt- to- income ratio. It determines the amount you can set aside for new loan payment. Even if you hide, lenders will find out from your credit report and end up rejecting your loan.
Failure to pay attention to Red Flags
Not all online lenders are genuine; some are scammers are ready to exploit unsuspecting borrowers. If you come across lenders that ask for upfront payment, offer guaranteed approval or lack physical address, run and look for another option. These are some of the red flags you should pay attention to.
Whichever loan you are borrowing online, be it personal or car loan, always avoid the five mistakes discussed above and you will land the best deal. Go for registered lenders to avoid being conned of your hard-earned cash. Online cash loans can be your savior but they can also be your end if you don't prepare well.