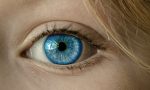 Have you been diagnosed with astigmatism, but still wish to wear a bright and versatile jewel-toned eye? Perhaps you are already wondering whether there are colored contacts for astigmatism, right? While it is true that you can find Colored Contacts for Astigmatism, there are only a few options, especially if you have a serious form of this condition. Still interested in getting yourself a pair of color contacts for astigmatism? Well, here is some information you may need to know before making that big step.
How Do Colored Contact Lenses Work?
Toric lenses, which are soft contacts are designed to help correct astigmatism. These contacts are usually lightweight to ensure that they stay in position in the eye while at the same time giving the wearer a crisp and clear vision. However, only a few companies manufacture toric lenses so be keen not to buy fake or imitations of the genuine products if you are looking to correct this eye condition. These colored contacts come in two distinct types:
Enhancement Tint: As its name suggests, these lenses are designed to enhance the natural look of your eyes by elevating or changing the color of the eye.
Opaque tint: They are designed to completely change the color of the eyes. This means you can transform your blue-colored eyes into brown or green depending on your liking.
Because there are limited choices from which you can pick your toric lenses, you are likely going to find a few options of the tint compared to those people who have farsightedness.
Other Ways of Getting Colored Contacts for Astigmatism, if you are still determined to get yourself a pair of color contacts, you still have a chance of securing a pair if you discuss it with your doctor or eye care expert for help. If the cylinder number in your Rx is somewhere below what is normal, you may your doctor may recommend some contacts that are not necessarily meant to correct astigmatism. However, you will need to find an extremely skilled contact lens fitter with vast experience. By using this approach, you will be able to get your problem solved in a simple way. This is because you will correct your eye problem using the standard lens that is available, says eye care doctors.
However, for people whose astigmatism correction is above positive or negative 0.75, you'll have to look around for contact lenses colors since you have a few options from which to choose since there are no so many materials that are designed to correct severe astigmatism.