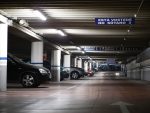 While automated parking systems may be in their infancy in the U.S, they have been tested and proven to be extremely effective in Europe. This means that the U.S cities such as San Francisco can also benefit greatly from these state-of-the-art parking solutions. It is no surprise that the U.S is reporting continuous growth of its population, and so does the number of vehicles on the roads. With close to 300 million cars on the roads today, the population of cars is at a record high, the HIS Automotive revealed. This figure has grown tremendously over the past decade. A survey conducted has shown that by the year 2000, the number of cars on the roads in the U.S was 200 million and that ten years earlier, it was 10 percent lower.
Urban populations in cities such as San Francisco are experiencing a boom in population as well as the number of vehicles. The U.S 2010 Census Bureau showed that the country's urban population rose by 12.1% between 2000 and 2010. With the increase in the population of people and cars, the cost of real estate has escalated, especially in San Francisco and other urban regions.
What will be the lasting solution to the growing challenges? Studies show that cities in Europe that adopted automated parking System San Francisco have since overcome the challenges of traffic snarl-ups and lack of efficient parking locations. In addition, the real estate industry has continued to thrive since there is little pressure on the limited land space. But why? It is important to note from the onset that mechanized parking garages have the capacity to accommodate twice as many cars using the same space as traditional parking garages, making it a must-have facility in urban regions where land is pricey and limited.
For the past twenty years, automated parking has emerged as a strong and feasible solution in Asia and Europe despite its slow adoption in the U.S. Fortunately, mainstream cities such as San Francisco are determined to change the narrative and become part of the progressive cities looking to be smart cities by the end of 2025.
The speedy adoption of the systems has been occasioned by the unprecedented growth in urban population and the complexities of the building codes that require residential homes, offices, and industrial areas to have parking spaces commensurate with the number of people staying or living in those premises. In addition, the pressure on the scarce resource (land) and the rising demand for housing, and the expansion of the industrial sector that needs more land have all meant that the automated parking System San Francisco is a necessity rather than a luxury.