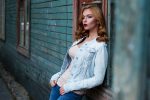 Australia has become the focal point of the fashion world and it shows no sign of abating. There is a lot of natural beauty in The Outback, and it has some gorgeous beaches. Even the urban architecture has its good points, as is seen in any number of movies every year. Because of this it is not that uncommon for those looking to shoot in Australia to work with local modelling agencies, as it not only saves travel expenses but also makes sure that they have some local flavor. But becoming a model is rarely as easy as just signing on with an agency; there is a little more to it than that.
A good model needs to develop a thick skin backed by an ease of adaptability. Models need to be able to deal with rejection; a model can be rejected any number of reasons, most of which have nothing to do with them or their appearance. The needs of the shoot may change at the last possible moment or there may be some sort of politics involved; a model that worries about the reasons may drive herself crazy worrying about the specifics. She also needs a certain degree of adaptability to change to the needs of the market, especially given that different looks are in vogue at any given time. The two factors are required for success.
A model in Australia also needs to have very defined limits on what she will and will not do, and must communicate those limits to her agency. A model needs to debate exactly what kind of career she wants to have and this means that limits may need to be placed on which kinds of shoots she will accept. Some of these issues are simply based on the skills of the model, such as surfing, swimming, and other physical activities; the model is simply limited by lack of experience and background. Others may have other issues, such as scheduling conflicts, what they will wear, or even locations; as it is a limitation it does need to be brought up.
A model also needs to take some basic classes. While this can include exercise classes, especially as the model needs to be physically fit, and some basic business classes are advised as well, there are actual modelling classes that need to be looked into. A model needs to know how to pose for affect, as well as understood basic terminology relative to photography in order to succeed. Becoming a model is actually pretty simple, as long as you are willing to develop a thick skin, set limits, and take the classes, and given the need it can be a great way to pick up some extra money.