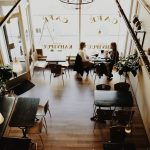 The restaurant experience is more than just the food. Before patrons take their first bite, they will take in the visuals of the place and feel the ambiance. Make sure that these are good enough to boost their appetite. Some people take one look at a dining establishment and leave because it was not to their liking. Don't let this happen to your place. It may be a competitive industry but your business can survive and thrive if smart decisions are made from the outset. Hire an expert in restaurant fit outs and discuss the following subjects at length until you find suitable solutions:
Layout
The layout will largely be influenced by the size and shape of the place. You need to ensure that there is adequate space for the kitchen so that the equipment can fit and the staff can work well. At the same time, you want to maximize the dining area since more seats mean greater capacity to hold customers. You also need to think about the flow of movement within the establishment. For example, the door should be near the counter if people have to make their orders there. The tables can be on the far side away from the lines. There should be enough space between tables so diners don't bump into each other.
Furniture
The furniture pieces should also be suitable for the concept. If you are offering fast food, then you can equip the place with small tables fit for individuals or small groups who are out for a quick bite. If you are opening a bar, then obviously there should be seating around that bar such as high stools. If you have a restaurant offering haute cuisine, then your customers will probably be used to a higher level of restaurant fit out. The expect tables that are isolated from others for privacy, very comfortable cushioned chairs, and impressive dinnerware.
Décor
As for the décor, this should also follow the concept of the business. Think of a theme that suits the type of food being served and the kind of customers that you want to attract. It should be something that sets you apart from the rest such that it becomes another major feature of the restaurant. It could be a promotion of the culture that is tied to your cuisine or a bygone era that you want people to remember. It could be a musical genre, a certain celebrity, a famous place, or a quirky idea. Seek out advice on how you can get pieces that could reflect your vision in the best possible way.