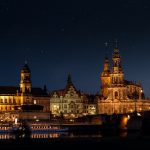 Architectural lighting design involves using light to highlight different aspects of buildings, from their façade to their interior spaces. As such, it plays a significant role in enhancing the beauty of structures and making them more functional. Whether it's for aesthetic or practical purposes, proper lighting design can transform a plain, dull building into a lively, vibrant one.
One of the primary objectives of architectural lighting design is to create an ambiance that complements the building's purpose. For instance, a museum's lighting should be different from that of an office building or a cinema. Therefore, the designer must consider the building's architecture, audience, and use when selecting the lighting fixtures.
Besides, lighting design must cater to the safety and comfort of the building's occupants. It helps to minimize accidents, maximize productivity and creates a relaxing environment. Therefore, designers must consider the natural light sources, color temperature, and fixture types to optimize the lighting's effectiveness.
Natural light sources like the sun and the moon can be used to complement the building's lighting system. For instance, the designer can position windows such that they let in daylight at strategic points. This not only helps in energy conservation but can provide a natural and healthy working environment.
Color temperature influences the emotional response of people; thus, it is a crucial consideration in lighting design. Warm white light, for instance, creates a relaxing and inviting atmosphere, while cool white light produces a bright and energizing effect. Designers must, therefore, balance the color temperature to create the desired ambiance.
Fixture types also play a role in architectural lighting design. The type of fixture determines the light's direction and intensity, which are essential in achieving the desired results. For instance, indirect lighting can diffuse the light and create a soft glow effect, while direct lighting can illuminate an area brightly.
The inclusion of lighting technology advancements in architectural lighting design has revolutionized how we see and experience buildings. LED lighting, for instance, has become increasingly popular because of its energy efficiency and flexibility in use. It provides endless possibilities when designing lighting systems, and it is environmentally friendly.
Architectural lighting design plays a crucial role in enhancing the beauty of structures and making them more functional. It takes into account the building's purpose, the natural and artificial light sources, the color temperature, and the fixture types to create an ambiance that complements the building's purpose. As such, it is essential to hire a professional lighting designer to achieve the desired results.