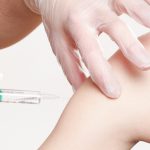 Cancer immunotherapy refers to the medical technique of manipulating the immune system so that it recognizes and destroys cancer cells in the human body. Advances in therapeutic cancer vaccines are an exciting development in the field of cancer immunotherapy and hold out the promise of treating cancer in a new way.
These vaccines have the goal of creating and strengthening T-cell responses that attack tumors, and while some advances have been made using this approach, some significant obstacles remain for them to be fully effective.
Numerous approaches have been attempted in a bid to overcome the immunosuppressive mechanisms of a tumor microenvironment (TME) to prevent tumor spread. These include improving the antigens selected for targetting, refining the platforms through which they are delivered and using a combination of therapies simultaneously. There are multiple new cancer vaccines and antigen targets under development.
Among the approved immunotherapeutic agents, advances in therapeutic cancer vaccines have the ability to generate specific immune responses to tumor antigens. Thus the choice of target antigen is vitally important when undertaking vaccine design. Tumor-associated antigens (TAA) are abnormal antigens that are released by tumor cells. Because of the tolerance of high-affinity T cells for TAAs, they may be insufficient to elicit the desired immune response. Cancer vaccines using this approach must be strong enough to break through these tolerance mechanisms. These are contrasted with tumor-specific antigens (TSAs), which are tumor and sometimes patient specific, that have their origins in mutations, genetic alterations or from viruses that introduce genetic information in cancer cells. TSAs that are recognized by high-affinity T cells areless likely to be subject to tolerance and result in autoimmunity.
In an effort to strengthem tumor-specific T-cell responses, a new antigen delivery strategy is necessary for virus-based vaccines. Viruses have been engineered to create targeted antigens and immunomodulatory molecules at the same time that positively change the TME. In addition, nanoparticle systems have also shown positive results as delivery vectors for cancer vaccines in recent research.
As next-generation genetic sequencing become available, algorithms that can select for specific neoantigens are coming to the fore, and several platforms are now available that can select therapeutically beneficial neoantigen targets to create personalized therapies. Much more research is required, however, before the use of personalized immunotherapy is available to cancer patients. The field of therapeutic cancer vaccines evolving rapidly and points to significant potential synergies that could be achieved by using then with existing immunotherapy for long-term cancer treatment.