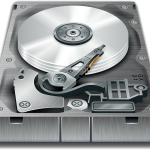 In this digital era, search engines such as Google hold the key to success in many business ventures. If you regularly use services such as Gmail, Google docs, calendar, spreadsheets or even blogging, there's a good chance that you have an enormous amount of data on your servers. Losing such essential data can be detrimental to your business. However, there's light at the end of the tunnel. Here are a few steps on How to Backup Google Apps.
Why you need a backup
The Google platform is a fantastic operating system to have on your phone or any electronic device. However, just like other operating systems, things can go terribly wrong in case of a system failure. Unforeseen events such as hard drive crash, viruses or file corruption can erase all your essential data without warning.
Since most of the storage happens in the data drive, the repetitive reading and writing of data can deplete your drive over time. It is for this reason that backups are highly recommended to retrieve data when disaster strikes.
Backup options
Though many options exist, we are yet to encounter a universal backup that suits all Google apps. What does exist is several strategic methods that users can rely on to keep their valuables intact. When dealing with contacts and calendar apps, a Google account is your best bet. However, other applications will require users to perform the exercise every once in a while manually.
The use of Gmail
Gmail is one of the most popular backup solutions available to Android users. Any individual with a Gmail account can take advantage of the setup to secure essential data. This setup works well when you combine it with other useful third-party solutions. There are numerous desktop email client setups that guarantee the optimum safety of your essentials. Google calendar backup is a neat feature that keeps all your appointments secure via Gmail making sure you don't miss any upcoming event.
Safeguarding via cloud storage
Remember those photos you took while on holiday in the summer? Well, you don't want to lose those. Google partners with Picasa web albums to provide a secure online backup for your memorable photos. Another neat feature that is gaining a lot of fans worldwide is the cloud-based backup. It is a handy tool for any business that heavily relies on access to information.
Opening an account with a cloud service provider is relatively easy, though some enterprises do charge annual fees. You can even opt to open multiple cloud accounts. This feature will then secure all your apps from Google drive, contacts, calendar and docs.