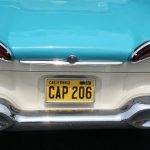 Number plates, also known as license plates, are an essential part of any vehicle. They are used to display unique identification numbers for easy identification. Every car owner is required to have a number plate on their car, as it is illegal to drive without one. Whether you need to replace a lost number plate or you are looking to personalize your ride, a number plate manufacturer can help you create a custom and unique plate that suits your needs.
When searching for a manufacturer, there are several things to consider. First, you need to make sure that the manufacturer is licensed and certified to make number plates. This ensures that they follow the legal guidelines and specifications set by the relevant authorities. In addition, you should also check for reviews and recommendations from other car owners who have used their services. This can help you to gauge the quality of their work and their customer service.
The process of creating a custom number plate typically involves several steps. First, you will need to choose the design and style of your plate. The manufacturer may have a selection of templates to choose from, or you may be able to create a completely unique design. Once you have decided on the design, the manufacturer will use special materials and techniques to create the plate.
The materials used depend on the manufacturer and the specifications of your order. Most modern number plate manufacturers use a high-quality acrylic material that is durable and long-lasting. The acrylic sheets are first cut into the desired shape and size using specialized machinery. The plates are then digitally printed with your chosen design using high-quality ink. This ensures that the design is clear and vibrant, even from a distance.
After the plates are printed, they are subjected to a curing process to ensure that the ink adheres properly to the acrylic material. The plates are then finished with a special protective layer that helps to prevent fading, cracking, or peeling of the design or the plate itself. This layer also helps to protect the plate from scratches, dents, and other types of damage that can occur during normal use.
Once the plates are finished, they are inspected to ensure that they meet all legal specifications and requirements. This includes checking the size, spacing, and font of the text, as well as the overall appearance of the plate. If the plates pass the inspection, they are packaged and shipped to the customer.
The process of creating a custom number plate is straightforward and relatively quick. Most manufacturers can produce and ship the plates within a few days, depending on the complexity of the design and the current workload. With a custom number plate, you can add a personal touch to your car and stand out from the crowd.
Number plate manufacturers play a vital role in creating unique, custom, and legal number plates for car owners. These manufacturers use high-quality materials, techniques, and machinery to produce plates that meet legal specifications, and are durable and long-lasting. When choosing a manufacturer, it is essential to consider their licensing, experience, reputation, and customer service. With a custom number plate, you can make your car stand out and add a personal touch to your ride.