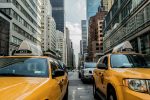 A car stacker Miami solution becomes necessary if sufficient horizontal parking space is not available. A stacker allows parking of cars at multiple levels. It takes advantage of high vertical empty space. Most commercial properties and apartments have such stackers to increase their parking space. The lift may have a mechanical pellet system. It is available with or without the pit storage option. In case of the pit, the whole parking system can be lowered inside the pit and brought to the ground level.
Double, Triple and Quadruple Stackers

As the term suggests, a double sticker is used to stack two cars, a triple stacker for stacking three cars, and a quadruple stacker for stacking four levels of cars. The double one can be used even inside a small garage that has sufficient vertical space for parking cars over one another. The triple and quadruple units are suitable for apartments and commercial applications where a large number of cars require parking. The double stacker has only two posts but can be found with four posts as well. The triple and quadruple stackers have four posts for better safety and structural integrity.
Tilting Stacker

It has a unique design for double parking capacity. Places where the low height of the ceiling is an issue benefit from it. It is an economical solution for stacking a car at the higher level in a tilted position. It lets you park two cars one over another without going very high. If the ceiling is low and you cannot go far the double stacker, this one will allow you to park two cars with highly efficient use of the available vertical space. Its height is adjustable and the deck has anti-slip feature. It meets the highest safety standards and can lift up to 2000 kg of load. It comes with five years of structural warranty and one year of parts warranty.
Modular Stacker

This hydraulically powered unit has a special design to park the vehicle with occupants. Increase your garage capacity with this low maintenance and economical solution. It comes with two years of warranty and the price includes both delivery and installation services. The unit includes pressure gauge, electric motor, hydraulic pump and hydraulic oil tank. Its dropping speed can be adjusted with the help of speed adjustment valve. Its electrical parts for installation include the electric box, control panel, main switch and other electrical fixtures.
All these stackers are made to the highest industry standards. You receive warranty on the products and parts. The setup requires minimum maintenance. Increase the parking space at your property with the help of these car stacker Miami solutions.