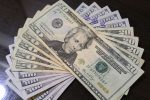 It is not easy to borrow a loan. You have to prove your creditworthiness to the lender. Different types of documents are needed to prove your income, credit record, financial record, personal information, and other details. Even after providing all such information, the lender may ask you to come up with security or collateral. The loan will be given against this security. Is there a way to get a no security loan? Now you can get such a loan.
What Is a No Collateral Loan?

There are two types of loans. The first types of loans do not require submitting any security or collateral to get the loan. These loans are generally given based on the credit score of the loan applicant. Other types of loans are given against security which means the borrower has to pledge something valuable like property to receive the loan. It is called a security or collateral loan. The advantage of this loan is that it can be borrowed even by people with poor credit ratings. Its disadvantage is for people who are unable to pledge any valuable item.
Who Can Get a No Security Loan? This loan is generally provided to people with a good credit score. However, there are many lenders ready to consider loan applications from people who do not have a good credit history. There are several factors that affect their decision. Contact the lender or apply online for a proper evaluation of your loan application. You will be asked to submit some personal and financial information. The lender can source your credit score information from credit rating agencies. One way you can get this loan is by bringing a cosigner with a good credit score.
Low or High-Interest Rate

While it is possible to obtain a loan without pledging any collateral even if you have a poor credit rating, the lender may charge you a high-interest rate. If you are ready to pay such an interest, you can expect a fast approval of your loan. The credit score is an important factor that determines if the applicant can get the loan. If you are not in a high-risk category, you can expect to receive this loan without providing any security.
Check the lender's website to learn if you fulfill the borrower criteria set for this type of loan. Be ready to pay a high-interest rate if you want to borrow this loan. One solution to overcome the problem of poor credit score is to first improve it before applying for a loan.