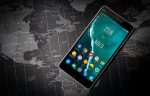 Mobile apps are becoming a necessity for businesses. They provide a competitive edge that is worth the investment. Customers that install a brand's app tend to have greater loyalty, engagement, and purchases. Apps can send out notifications that alert users of upcoming promotions, special offers, and product launches. These are more likely to get read compared to email alerts that get buried in the inbox or spam folders. They make the brand more visible and accessible through consistent interactions. It may seem like a complicated piece of technology but that's no longer the case. Thanks to the drag and drop app builder, anyone can create apps from scratch.
No Coding Skills Necessary
Knowing how to code is a definite plus. However, it is no longer a necessity. Brilliant developers have created different drag and drop app builder tools that anyone can use. You don't have to be tech-savvy to use most of them. A few will provide greater flexibility for those who do know their way around code. In any case, this is a highly accessible way of getting a foot into the app game. You no longer need to worry about your competitor since you can keep up and maybe even leap ahead with your own app.
Faster to Publish at App Stores
Traditional applications take a long while to develop. They require a great deal of planning down to the smallest details. Every line of code needs to be painstakingly written, checked, debugged, and tested several times before the app can be ready for publishing. In contrast, the drag and drop style allows simple apps to be completed in a day. Those who want to add more features may try to test longer before publishing but it really is that fast and easy. The waiting time is cut drastically. You can see everything right away and make changes depending on your observations.
Cheaper than Traditional Development
Paying an app developer to make custom software for you will require a substantial investment. Large companies can afford this. Small businesses may not always be able to. The drag and drop builders are much cheaper in comparison. In fact, many of them are free to try. You can unlock the full features once you are ready to pay the reasonable fee. This would at least allow you to check various options without risk. And of course, time is money. The faster you can finish building the app, the cheaper it will be in the long run.