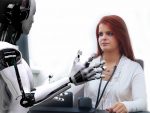 A technology must be first evaluated properly before using or implementing it. It prevents costly mistakes, errors and failures when launching or modifying a product. Technology evaluation is the first step when developing a product. The evaluation process involves using a set of techniques, tools, methods and principles to assess the potential value of a particular technology. The evaluator has to determine how the suggested technology will contribute in the development of a product. This methodology is used to screen new ideas, assess new innovations, identify technologies, and analyse the changes and causes. It helps plan and develop right solutions. The proposed technology is evaluated on various parameters to ensure it meets all specified project goals.
Technology evaluation process can be performed in several ways:
It establishes a warning system to control, direct and detect technological changes. The goal is to identify the issues that pose risks.
It involves systematic examination and studies of a technology before it is introduced, modified or extended. It helps predict possible consequences of changing or modifying that technology. All direct, indirect and unintended consequences are identified in this way.
This evaluation process is used to analyse alternative technologies. It is useful for teams that use technological solutions to develop products. A technology is evaluated on technical, market, consumer and other parameters. The results are validated using other methodologies.
The technology evaluation process is performed by a professional or a team of professionals who have expertise in auditing and evaluating that technology. This process helps identify a particular technology's prospects and potentials before it is used for a software program or hardware product. It is a well established process that starts with a questionnaire. The technology is evaluated on various parameters. The team comes up with its report after analysing and evaluating the technology.
Technology evaluation is a critical and essential component in the development of a product. The product can be a physical or software product, or any other solution. Selection of the right technology improves the success rate of a product. Glitches are avoided and the remaining ones can be identified early. It helps launch a product that functions as intended. The end user receives a product that will last long and work flawlessly as promised.
This evaluation process should be performed only by a qualified professional who has expertise in that particular technology. The person must be aware of the pros, cons, limitations and advantages of using that technology in particular projects. The evaluation report must be presented in the right format so other team members, clients and departments can understand it. It should be transparent, accessible and easy to understand. Proper and early evaluation of a technology before its use in a product ensures success of that product in the market.