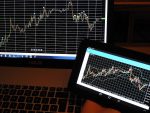 While venturing into Forex trading, the Forex hosting provider you choose can either make or break your Forex trading experience. As such, you have to pick your provider carefully by first understanding what makes good Forex hosting provider. Here is an in-depth overview of a good provider.
Features of a Good Forex Hosting Company
• Support: The hosting company should provide you with excellent customer support to ensure that your problems are addressed promptly once they occur. Great customer support can help diagnose problems, fix them, and answer any queries you may be having.
• Customizable plan: The hosting company should be able to customize your hosting plan for it to meet your specific Forex trading needs. If you need more storage, bandwidth or power, the company should customize your plan to provide you with exactly what you need.
• Trustworthiness: A good company must be trustworthy. They should have a good looking website, great client testimonials, and their payment options should make sense.
How to choose the Best Forex Hosting
Whether you are running a Forex trading website or a Forex news blog, a hosting is beneficial in a number of ways. So, how do you choose the right host for your business and your personal, unique needs? Here are a few pointers to keep in mind.
• Understand your Forex trading needs: Whether you want to trade Forex alongside stocks or you want to trade actively for hours, you should choose a hosting plan that is designed to allow you meet your Forex trading needs.
• Trading platform: The Forex hosting plan should provide you with an updated user-friendly platform to enable you to view and compare currencies, place orders, execute your analysis and view trading charts in real-time.
• Customer service: The Forex hosting plan should offer a reliable customer service that must be available 24/7. The customer service must be ready to address the needs of the clients.
Are cheap Forex hosting worth it?
Although cheap Forex hosting can help you save on a couple of bucks, it is not worth it in the long-run. Cheap Forex hosting is associated with poor performance, extremely poor customer service, and plenty of downtime server issues. Again, it offers limited features and gives you limited control over your trading platform and its applications. Worse still, it doesn't guarantee maximum security, which simply implies that your security is at stake while using cheap Forex hosting.
The choice of Forex hosting provider will determine whether you will have a great or poor trading experience. As such, ensure the provider you opt to partner with can meet your trading needs accordingly.