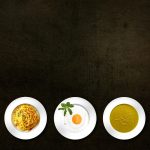 A food subscription service can save you a lot of time and effort. If you are incredibly busy with your work, then the convenience is definitely worth paying for. Of course, everyone has their own limits and criteria. You should look around and compare your options to find the best fresh meals delivered to your doorstep. All of your decisions should stem from knowing your own personal requirements so start there.
Your Budget
Check how much you can spare for this type of service. If you are used to spending money on restaurants every day, then it should be a simple matter of diverting the old funds to the new one. Look around to see if this would be enough for the published rates by various companies. Some will be able to cater to a lower budget while others have decidedly premium offerings. Just choose accordingly so that you can feed yourself and your household without breaking the bank.
Your Allergies
List down your food allergies, as well as those of the other people in your household. You will need to inform the company about all of the potential threats so that they can consider these when cooking for you. The last thing that you want is for allergies to flare up while you are enjoying a nice fresh meal. You could also include anything that you simply don't want to see or taste in your dishes. Most are happy to customize the food subscription service for their subscribers.
Your Needs
Next, think about your health needs. How many calories do you require per day to maintain your weight? If you are trying to shed pounds, then how much food can you take in to satisfy your physical energy requirements while helping yourself lose weight? Some delivery companies can help you with these issues. They have dietitians that you can talk to about nutrition and what might work best for you. Talk to them about diets that you'd like to try and any pre-existing conditions that you may be dealing with.
Your Taste
Of course, the food should be appealing to your taste. Check their menus so that you can see which ones are offering the dishes that you're used to. It's hard to be too experimental for meals that you will be eating every day so the base will have to be familiar. Perhaps you can ask for a more special dish once or twice a week. If you get accustomed to their offerings, then you may develop a trust in their cooking and get more adventurous with your orders.