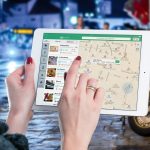 Just before the popularity of the smartphone, the customer service line in most municipals used to be jammed with endless calls. Now, people don't need to wait in line for their calls to be received and to also follow the same route when making follow-ups. All they need is a 311 App that is downloadable with an Android or iOS device. The app allows cities to process requests made by their citizens. But since this application is a bit new, a few things need clarification. As a guide, we will try to explain them in the following FAQs.
What Can I Use the App For?
You can use the app to report issues affecting your city such as:
• Garbage pickup
• Abandoned cars and trucks
• Faulty or vandalized streetlights
• Portholes
• Faulty meters
• Packing challenges
How Do I Get the App?
As already mentioned, you can get the mobile app if you are using an Android or iOS device. For Androids, you need to search '311' on Google Play and for the iPhone, you can search on the App Store. Once you find the app, you need to install it and it'll be ready for use. Check for past reviews so that you can download only the best app.
Is My Personal Information Private?
Though you are asked for personal information when making a request or reporting something through the app, it's not shared with the public. Actually, it's only you who can view the information on the 'my request tab' on the app.
Is There a Difference Between Calling 311 and Using the App?
As a matter of fact, using the app is the simplified version of calling 311. The message follows the same route. The difference, however, is that the app is easy to use and to make a follow-up. You don't waste any time at all and you don't have to wait in line for your request to be processed.
Do I Have to Enable GPS?
For the service provider to really know where you are, it's necessary to enable your phone's location service. This makes it easier for them to initiate a response.
There's no doubt that the availability of 311 App has made things easier when it comes to reporting problems affecting your city. The app is user-friendly and provides quick service. There's no time wastage at all.