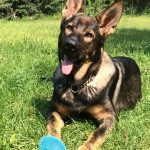 Dogs are wonderful animals, but it is best when they have responsible owners. Some states take owner responsibility very seriously. If you live in California, you should be aware of the California Dangerous Dog Law.
What Is A Potentially Dangerous Dog?
A dog does not need to be a specific breed to be included in this category. Dogs are considered potentially dangerous if they have already bitten someone, attacked another animal at least twice while they were not on their own property within the previous 36 months, or behaved aggressively at least twice while not on their own property within the previous 36 months.
You Can Be Compensated For Dog Bites
A dog does not need to be classified as potentially dangerous for you to obtain compensation after you are bitten. However, you are likely to receive more compensation. You may be awarded punitive damages because the owner did not take appropriate action to control his dog.
A bite can occur anywhere, including a public place, a private place, or on the property of the dog's owner. There are exceptions, though. If you were bitten while you were harassing, annoying, or provoking the animal, it is not likely its owner will be held liable.
Second, you should not expect compensation if you were trespassing on the owner's property. The owner is not responsible for a dog bite if you were on his property unlawfully.
What Should You Do If You Are Bitten?
The statute of limitations is two years from when you were bitten. If you want fair compensation, there are two mistakes you should not make. First, do not initiate a lawsuit without legal representation. Second, do not hesitate to contact an attorney. If you wait too long, your attorney may not have access to all the evidence needed for your case.
The Law Is On Your Side
If you are an innocent victim of a dog bite, California's strict liability laws are in your favor. When a person owns a dog, he is legally responsible for any and all injuries that are caused by the dog, as long as the victim did not behave in an unlawful manner.
Dog bites can range from bothersome to deadly. If you were bitten, you should contact a personal injury attorney who has experience in lawsuits involving dog bites and the California dangerous dog law.
Even if your injury is relatively minor, you deserve fair compensation. For the best results, talk to a lawyer as soon as possible. Whether you receive an out-of-court settlement or the case goes to trial, your rights will be protected.