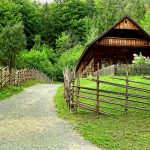 Vacationing in Australia can be a truly unique and memorable experience. There are so many beautiful places to visit, and there are also many farms stays available that offer the perfect opportunity to get up close and personal with the Australian livestock. Australia is home to some of the world's most iconic animals, such as kangaroos, emus, and wombats. When you stay on a farm in Australia, you'll have the opportunity to learn more about these animals and their habitats. You'll also have access to delicious local food and drink, which will make your vacation even more enjoyable.
Here are some reasons why going for an Australia farm stay may be the best decision for your next vacation:
Australia is a beautiful country with so much to offer visitors. From the stunning beaches and valleys to the lush green countryside, there is something for everyone on a farm stay in Australia!
Farm stays give you the unique opportunity to experience life on a working farm, see how food is grown and processed, and meet the people who run it all! You'll get to learn about Australian culture and history while having some of the best fun you can have during your vacation!
There are many different types of farms where you could stay, each with its own unique attractions. If you're looking for an adventure, try staying at a cattle station or sheep station! You'll get plenty of exercise riding around on horses or exploring vast fields on foot!
You'll Have Plenty Of Fun – One of the great things about going for an Australian farm stay is that you will have plenty of fun. The countryside is full of interesting sights and sounds that will make your vacation exciting and memorable. Not to mention, there are plenty of activities available on farms that will give you something fun to do all day long.
Choosing the right Australia farm stay can be overwhelming. There are so many options, and it can be hard to know where to start. Here are some tips for choosing the perfect farm stay in Australia:
Do your research. It is important to do your research before choosing a farm stay in Australia. You want to make sure you are selecting an option that is right for you and your family. Look online, read reviews, and talk to friends who have visited the area before you book.
Consider location and amenities. When choosing a farm stay, it is important to consider both the location and amenities of the property. Do you want access to nature? Are there nearby attractions or restaurants that you can enjoy? Is there a pool or other recreational facilities on site?
Ask about specific features of the property.