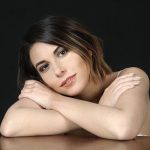 Eyebrow threading is a painless and clean alternative to waxing or plucking your eyebrows. Licensed aestheticians and cosmetologists are usually trained in eyebrow threading in cosmetology school. But you do not need a cosmetology license to learn threading or become a technician. In fact, you don't need a certification in most states in America to work as an eyebrow threading technician in a salon or spa.
Irrespective of your level of experience and knowledge in threading, you can choose to go for either offline or online training. Several spas offer training on threading eyebrows, along with threading of other facial hair, using certified instructors. Other spas offer web-based, distance-learning programs that you may complete online.
If you are interested in eyebrow threading training courses, search for a suitable program online. To fully understand the various facets of threading, hands-on experience is vital. However, with commitment and the willingness to practice, you could get trained through online programs at your convenience. As you will not earn any kind of certification with distance learning, web-based programs are ideal for licensed cosmetologists who need to get updated with modern techniques. Most eyebrow threading courses online come with a professional threading kit and instructional DVDs.
Attend an onsite threading course. Whether you aspire to become an eyebrow threading technician or are experienced in the field already, a mini threading certification course is the ideal way to start. Accredited continued education centers and spas offer threading certification courses that furnish certificates of achievement after you have completed the course successfully. Some could be finished within few hours, offering certification the same day.
Once you have acquired certification, practice what you've learned on your family and friends to add to or build your portfolio. Such practice is imperative, especially if you have no prior salon experience. Build a portfolio that has documentation of your training, certification, experience, and pictures of your work. Before and after images of your friends and family should be there in your portfolio.
Contact local spas and salons to learn about employment opportunities. With some practice, professional work portfolio and certificate of accomplishment behind your belt, you are ready to step in to the market as a professional eyebrow threading technician. Look for job openings in nail and hair salons, department stores, and day spas to start your career journey.
As aforementioned, you would not need a permit, license or certification to carry out threading on clients for money generally. However, several states are pushing for laws that need threading technicians to have a certification. Therefore, earning a certification is always handy.