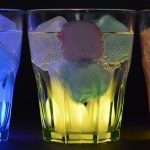 With the soaring popularity of food trucks, it was only natural that another industry would follow suit – and that industry is mobile cocktail bars. Imagine having a fully functioning bar serve you drinks wherever you are, all while enjoying the convenience and mobility of a food truck. In this article, we'll explore the rising trend of mobile cocktail bars and why they are becoming popular among event planners and partygoers alike.
To begin, let's discuss what a mobile cocktail bar is. Essentially, it is a bar setup that can be transported to various locations. Unlike traditional bars that remain in one location, these bars can move to wherever their services are needed. This innovation in nightlife provides the perfect solution for parties, weddings, corporate events, launching new products, and more.
The concept of mobile cocktail bars started about a decade ago in Europe. The idea quickly gained popularity and served as a natural extension of the food truck movement. Today, mobile bars can be found all over the world and come in different shapes and sizes. The fact that they come to you is a massive advantage for corporate events because they can cater to various engagements without the need for a fixed location.
Mobile cocktail bars are highly customizable; you can create the perfect atmosphere that suits your needs with decked-out decor, mobile sound systems, and just about anything else you need to enhance your event. Some bar operators add features like LED lights around the bar or a logo that can be illuminated, creating an unforgettable environment.
A mobile cocktail bar is also an excellent option for couples who want to throw a fun wedding after-party but don't have enough room in their backyard to cater for guests. It's also an excellent choice for people who want to host a party but don't have enough parking space. Instead of contracting several bartenders and servers to make drinks and serve guests, having a mobile cocktail bar can solve both of those issues and help save cash along the way.
Most mobile cocktail bars have built-in refrigeration systems and a team of licensed bartenders who can whip up a variety of drinks effortlessly. The bartenders are experts in their craft and know precisely how to mix drinks that suit individual tastes. For instance, they can add extra alcohol or customize drinks based on client preferences. The bars also stock different types of alcohol, so you can expect gin, vodka, bourbon, tequila, whiskey, and many more spirits.
The cost of hiring a mobile cocktail bar mainly depends on the type and size of the event. But these mobile bars can be quite cost-effective. Given the fact that they take care of serving drinks, transferring the bar to various locations, and coming equipped with licensed bartenders and servers, they can save on expenses when compared to traditional bars.
The mobile cocktail bar helps to create a unique and unforgettable experience for guests. At any event, it is undoubtedly the silver lining, and it brings pure joy from the onset. The fact that they can be customized to suit different settings makes them an excellent choice for corporate events, weddings, and any other event that requires classy mobile catering services. Next time you're hosting an event or joining one, look out for a mobile cocktail bar for a fresh and memorable experience.